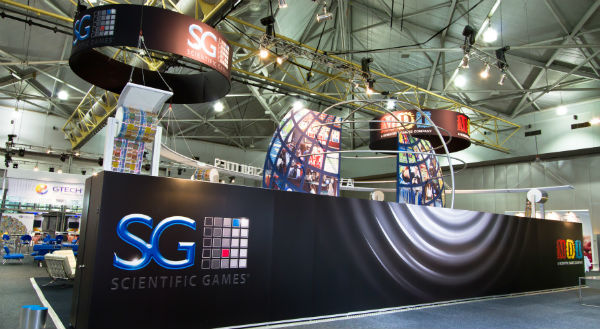 Scientific Games reported its Q3 net loss widened due to restructuring and other charges, though revenue gained.
Revenue was up 7 percent to $821.0 million, helped by growth in the Lottery and Social businesses.
The net loss widened to $351.6 million from $59.3 million a year earlier on restructuring and other charges of $338.7 million, which includes costs related to the verdict in the Shuffle Tech lawsuit.
Total gaming revenue decreased 1 percent to $447.9 million, with gains in machine sales and gaming systems helping to offset a decline in table games products. Lottery revenue grew 2 percent to $206.8 million.
"Net net, while results were broadly in line, we don't see anything remarkable in the results and believe concerns over leverage are likely to continue to weigh on shares," Deutsche Bank analyst Carlo Santarelli said in a note.
Scientific Games CEO Barry Cottle said the company is considering an IPO for its social business to "give us greater flexibility to pursue growth for the business and drive value for stakeholders."