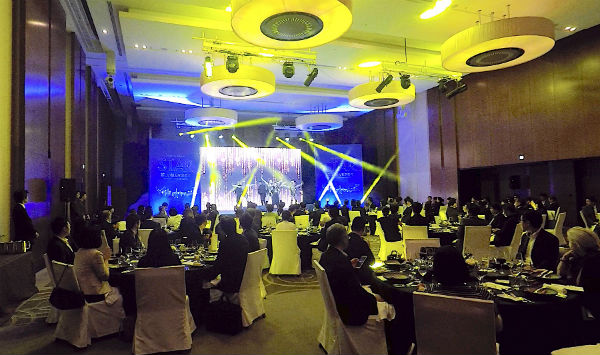 This week Sands Resorts Macao is holding events in Tokyo and Osaka to salute its Japanese business partners, particularly the travel agencies and other companies that drive Japanese tourists to Sands' hospitality facilities such as The Venetian and The Parisian.
Similar events have been held annually for the past several years, with about one hundred guests at the Tokyo event and about fifty guests at the Osaka event.
Along with dinner and drinks, the guests were entertained by costumed characters and showgirls brought from Macau specifically for these two events, a series of videos highlighting the attractive features of the various Sands-related IRs and hotels, and a lottery in which some of the gathered Japanese businesspeople won free stays in Macau.
The main speaker at this year's program was Evelyn Kang, assistant vice-president of sales for Sands China, who is in charge of MICE sales. She gave her presentation in Japanese language without the use of an interpreter.
Kang also granted an exclusive interview with Asia Gaming Brief in which she explained, "Since Japan is such an important market for us, with the opening of The Venetian about ten years ago we opened our Tokyo regional office, so we really want to develop the Japan MICE market. By doing this we also share our new offerings to our customers."