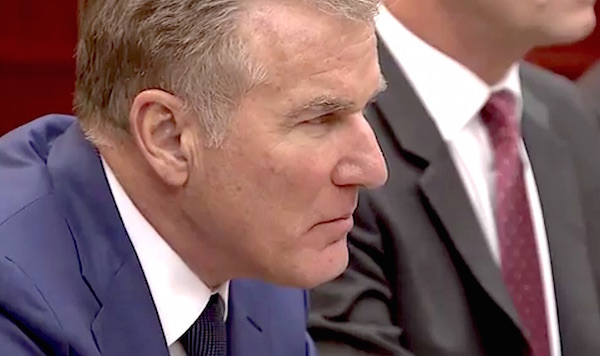 A team of Las Vegas Sands senior executives led by President and COO Robert Goldstein became the first IR operators to hold a meeting with Osaka Governor Ichiro Matsui and Osaka Mayor Hirofumi Yoshimura since Osaka won its bid to host the 2025 World Expo.
The media was not allowed to observe the main part of the meeting, but afterwards Goldstein indicated that Las Vegas Sands was not at all deterred by the notion of paying JPY20 billion (about $180 million) of the estimated 54 billion yen (about US$480 million) in railway construction costs for Yumeshima: "The costs associated with bring an IR here are going to be extraordinarily high. We've always said that we will do our part to participate as necessary as the government mandates to do our role."
For his part, Governor Matsui made clear to reporters that Osaka will move as quickly as possible to select its IR operator partners next year, mainly just waiting on the central government to outline the necessary basic policies before they can proceed.
Figures released by the local government indicated that since 2012 this was the 26th time that IR operators had paid courtesy visits to the governor and mayor, and that a total of 10 different operators have been involved in these exchanges.