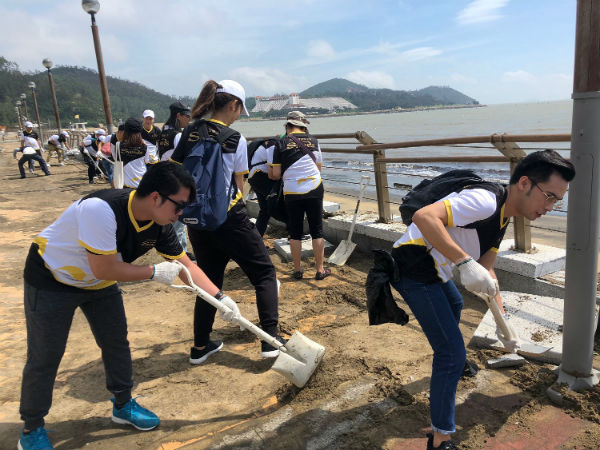 Around 60 volunteers from the Sands Cares Ambassador programme helped clean up Hac Sa beach Tuesday morning, where they disposed of branches, rubbish, and other debris, and helped shovel displaced sand back onto the beach.
The event was in response to calls from the Macau Civic and Municipal Affairs Bureau (IACM) to help alleviate damage throughout the city caused by Sunday's Typhoon Mangkhut.
Sands China's relief efforts, which began immediately before and after Sunday's storm, include initiatives such as delivering meal boxes and visiting live-alone elderly to tape windows shut to minimize storm damage.
The company's recovery work remains ongoing and is part of Sands Cares, the global corporate citizenship programme of parent company Las Vegas Sands Corp.