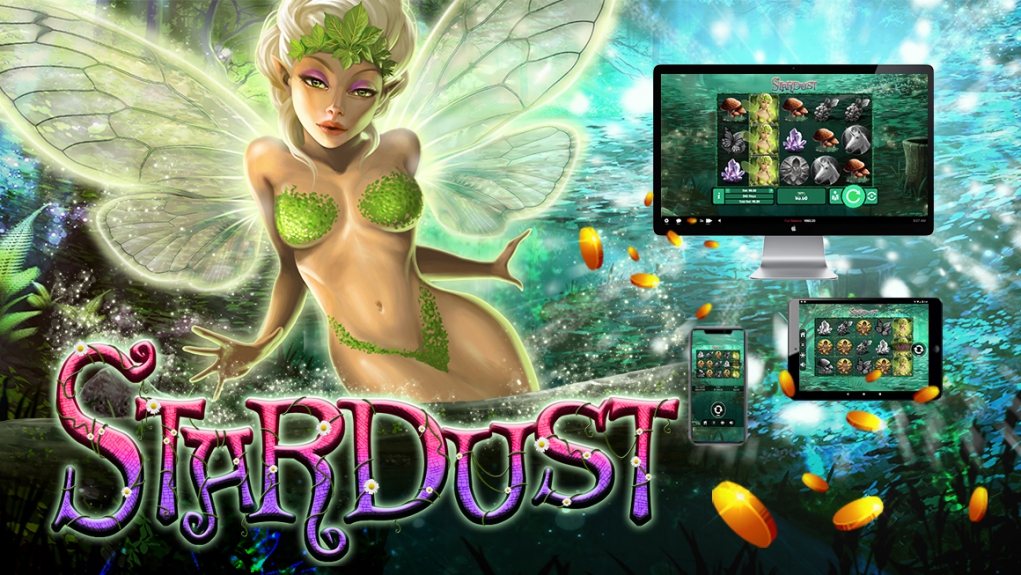 RTG Asia has announced the introduction of its newest, medium volatility, five-reel slot – Stardust.
The slot follows the story of a fairy named Stardust, who one day, accidentally crosses the "Forbidden Wall" – a magical boundary separating the fairy world from the dark world.
"Once upon a time, hundreds of green fairies lived in a secret field, where they peacefully played amongst the grape vines that fed them, the willow trees they lived in and the insects they called their friends. The field was surrounded by a wall that they called the "Forbidden Wall," as no fairy was supposed to ever go over it," explains RTG.
"One day, a fairy named Stardust crossed over the wall while chasing butterflies. And she suddenly found herself lost in a dark forest.
There was a queen who controlled this dark world, a queen who would stop at nothing to keep her youthful looks forever. The queen knew that, since the green fairies' hearts are so innocent and pure, eating its heart would ensure everlasting beauty. So the dark queen had planned to catch one of those fairies for many years, but, despite all her powers, she was unable to ever get over the Forbidden Wall.
But now, with Stardust lost in her woods, she finally had the chance to catch one. She ordered her black crows to catch Stardust and bring her to her. Trustingly, Stardust followed the crows who promised to show her the way home, but instead led her right to the queen, knife in hand and evil in her eyes. Stardust caught a glimpse of the knife and, with one look at the queen's face, knew she was in mortal danger. She'd never felt such fear before, but she was determined to escape.
Stardust held her breath as she dodged the queen's angry slashes. And, after thirty seconds, Stardust suddenly turned BLUE with a sparkle so bright it knocked the queen down. With the power as a blue fairy, Stardust could fly four times higher than ever before, so she zoomed straight up over the trees and saw her way home.
After she returned home and back to her normal self, she warned her friends of the dangers beyond the wall, but also taught them this new way to unleash their hidden powers."
The story is reflected in slot play – if Stardust turns blue for the player, the player will win four times the prize.
"See her home in the willows as three scatters and win up to 50 free spins. And as lucky as she was to get away, you could get a Lucky Feature where up to five reels all go WILD. You can win up to 2000 times your bet," says the company.