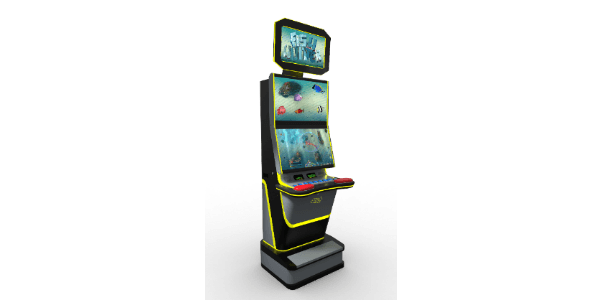 Alfastreet will be announcing important novelties and game evolutions for the second part of the year at G2E Las Vegas, preparing the ground for future trends that will see the introduction of radically advanced machines in 2019.
Among a rich pack of novelties that will entertain visitors, there'll also be a freshly redesigned Multi-touch automated electronic Roulette table with 8 play stations and the live wheel.
The table has been the leading product of its kind for the last 2 years and is a faithful electronic emulation of a classic live Roulette table.
Also on display will be the Lucky 8 compact electronic Roulette that is complementing the standard setting R8 machine.
Both automated roulettes are getting an overhaul of their user interface and a brand new Jackpot solution that will made them even more attractive to the players worldwide.
As an addition to its well-known electronic horse game Royal Derby, Alfastreet has also prepared a new and exciting version of it for all racing lovers.
Alfastreet will present the Car Race machine, combining the sleek design and excitement of a racing track. It will be displayed with the evolved version of the "Felix T" terminals, which have been optimized since the unveiling for even better player comfort and performance.
The Blackjack and Baccarat combination table with the new look will attract players who like traditional games but still appreciate a modern design that can perform two in one.
Felix Slot machine brings big novelty for the end of 2018 in shape of an extremely entertaining game called "Fish Hunter", a game that has already captured the attention of the operators and the fantasy of the players at the G2E show in Macau.
The game represents a revolutionary form of a slot game bringing a fresh breeze to the industry with big potential for further development and market.
Since there are a lot of venues with limited space availability, Alfastreet designed a Bar Top with multiplayer option compatible with all games from its extensive catalogue.
A compact, yet powerful and versatile machine can save space and provide easy expansion of the gaming floor.
See Alfastreet on stand number 2448 at G2E Las Vegas.