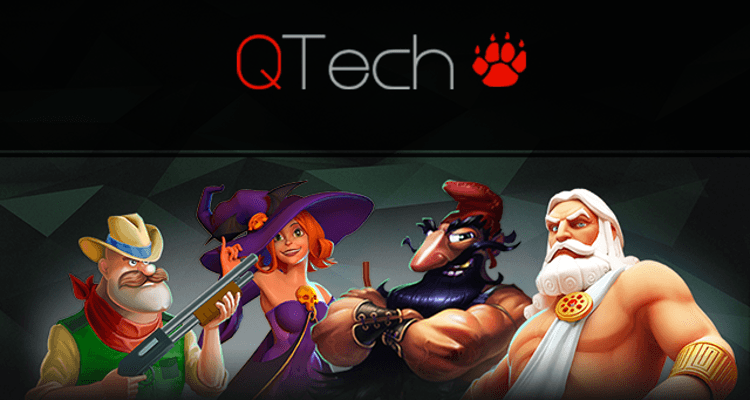 The team behind QTech Games, Asia's fastest-growing games distributor, is once again broadening its sphere of industry influence by announcing a breakthrough proposition in the launch of GameFactory, an embryonic global gaming studio with the remit to invest in and recruit up-and-coming studios from across the globe.
After an initial $3m money-raise for proof of concept, which is already underway, GameFactory intends to acquire or form partnerships with a series of gaming studios and empower them to continue developing their games independently, while GameFactory handles sales through a central sales force, utilizing its existing distribution model. It's all backed by existing compliance and administrative framework in addition to EU / UK licenses.
Global CEO Markus Nasholm states that the typical investment will have between 5-10 games live, preferably generating revenues. This can pertain to a portfolio of games, standalone game titles, or exclusive distribution in certain markets.
The concept was devised after witnessing the exponential rise in the number of game development studios over the past 4-8 years. To which end, GameFactory now seeks to form a studio group of some 10-15 rising stars of igaming with which it will grow their combined global footprint.
GameFactory's ultimate objective is to become the best casino content provider on the market – a super studio-group that offers a wide variety of top-quality games with regular releases which have the flexibility and freshness to take on the likes of NetEnt and Playtech in a B2B-supplier era that has yet to truly consolidate.
QTech Games already demonstrated its intent in this field last year, when it acquired a majority share in emerging Swedish studio Snowborn Games, whose first-class production, Portals, was launched on limited release in January. This new game is now exclusively available via the QTech Games platform.
Nasholm commented: "Time was when behemoths like Novomatic, Playtech, Microgaming, and NetEnt dominated the gaming landscape. But now there are a few hundred studios chasing their coattails which have trouble growing, getting distribution and complying with increasing regulatory demands. Whatever the domain of discourse, QTech's model has always been to ensure that genuine talent never gets crowded out of the conversation, and GameFactory is our response to this need.
"The trend for consolidation is industry-wide – we have seen this among casino operators and in the affiliate space. Indeed, my former employer Catena Media is a great example, showing the power of combining smaller outfits with a greater group. However, when combining, the danger is that breakout talents can lose their way and individuality in the process. And when you're at the scale-up stage, you can't afford to risk that. GameFactory safeguards this principle with a strong set of central mechanics, a clear business ethos and a core sense of identity, supported by a team of experienced veterans."
"Over the coming months, the initial goal is to complete the funding round, make the key investments and create a proof of concept, before embarking on the larger acquisition spree. We look forward to hearing from any interested studios and investors, and will unveil our key senior recruitments in the coming months"
"This is the next phase in our mission to become the largest provider of digital entertainment in Asia and beyond over the next few years. Indeed, we are presently very active in this space, looking to enlist small gaming studios with big ideas to foster a forward-thinking fellowship within GameFactory."
QTech Games delegates are on site at this week's ICE London 2019, where Asia's number-one distributor will be looking to add to its burgeoning suite of worldwide relationships with both suppliers and operators.