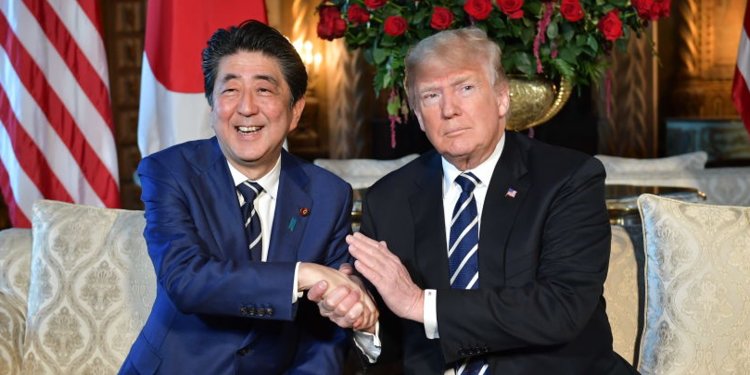 Although not a new story, a ProPublica article published this week about US President Donald Trump's February 2017 advice to Prime Minister Shinzo Abe to select Las Vegas Sands for one of the Japanese casino licenses has ricocheted across both the international and Japanese-language news media, bringing the matter much more scrutiny than had previously been the case.
In Japan, less detailed versions of the story had been published this past summer by such outlets as Nikkan Gendai, Tokyo Shinbun, and Akahata. Asia Gaming Brief also reported it several months ago.
Moreover, Japan Communist Party lawmaker Tetsuya Shiokawa highlighted the story during the debate over the IR Implementation Act, as did some other opposition lawmakers.
The impact of the ProPublica story is much greater in large part because the author, Justin Elliott, tracked down and confirmed the details over a period of months, and brought together many strands demonstrating Las Vegas Sands Chairman Sheldon Adelson enormous political influence, in particular over the Trump administration, to which he is a key donor.
What appears to be established as fact at this point is that US President Donald Trump shocked Prime Minister Shinzo Abe in February 2017 by asking Japan's leader to select Adelson's firm for one of the IR licenses. Abe reportedly gave no clear answer to the request at that time.
It should be noted that there is not—at this juncture—any particular evidence that Prime Minister Abe took subsequent action to fulfill Trump's request or that his administration has attempted to guide local governments toward any particular IR operators.
When Sands was contacted by Asia Gaming Brief for their reaction to the ProPublica article, they indicated that they were not planning to issue any new statement, but rather referred back to the response given by Ron Reese, Sands' vice-president for communications, within the article itself: "The gaming industry has long sought the opportunity to enter the Japan market. Gaming companies have spent significant resources there on that effort and Las Vegas Sands is no exception. If our company has any advantage it would be because of our significant Asian operating experience and our unique convention-based business model. Any suggestion we are favored for some other reason is not based on the reality of the process in Japan or the integrity of the officials involved in it."
It remains to be seen if the media spotlight on Sheldon Adelson will affect the IR race in Japan going forward, or if it will influence the behavior of other relevant actors.