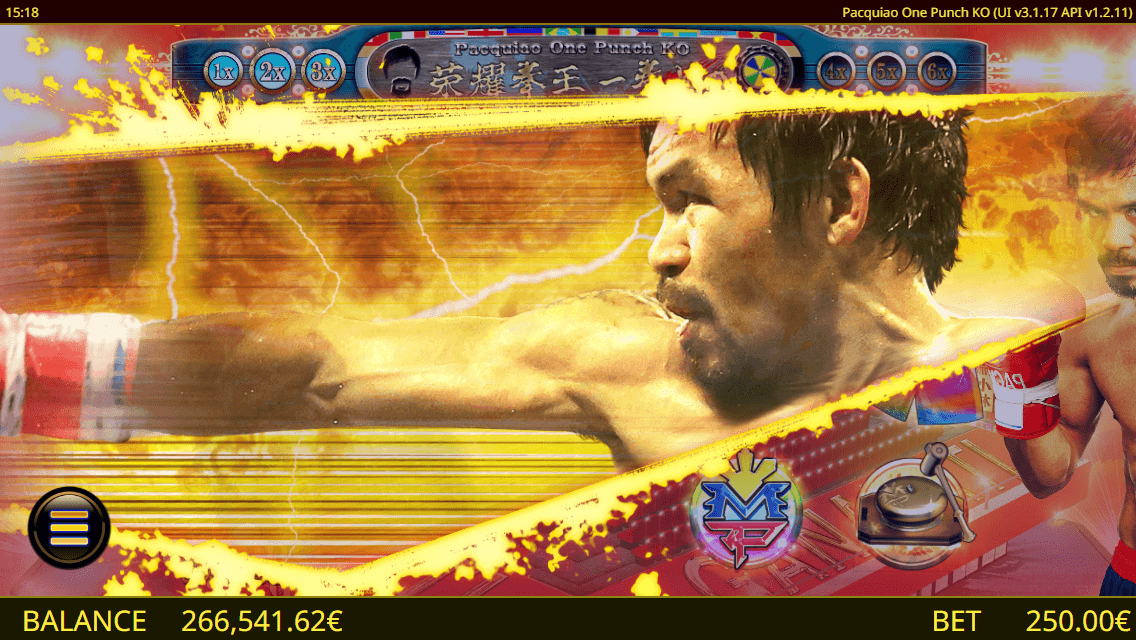 Here with yet another impactful game is Ganapati. The Global Gaming Awards 2019 nominee for Product Innovation, released Pacquiao One Punch KO, the official Manny Pacquiao slot game, in September 2019.
This slot truly strikes the heart and soul with part of its proceeds going towards the Manny Pacquiao Foundation, in an effort to help the children of the Philippines.
Pacquiao, a senator of the Philippines, is passionate about giving back to his country and the communities he grew up in – a sentiment Ganapati shares.
Pacquiao One Punch KO is definitely a game to try, with several of its elements symbolising luck and fortune – from the red and gold backgrounds, to the number '8.' The number 8 is not only Ganapati's lucky number, but Manny Pacquiao's, with each of his three names containing eight letters, and his incredible title being the Octuple Champion.
Pacquiao One Punch KO is a 3×5 cascading slot game with 25 pay lines and 9 symbols. The official Manny Pacquiao slot game gives you the chance to punch your way to a fortune with this living boxing legend – the first and only boxer to win world titles in 8 different weight divisions.
Ganapati pleases yet again with its one-of-a-kind features: with cascading wins, the base game Multiplier can be increased up to 6x; the Free Spins round sees the Multipliers increased by 2, increasing the cascading wins potential to 8x. The knock- out feature of the game is the Octuple Champion Bonus round – 10 Free Spins triggered by 3 or more Bonus symbols – a tribute to Pacquiao's success.If there's any ring you should jump into, it's Ganapati's, with Pacquiao One Punch KO!