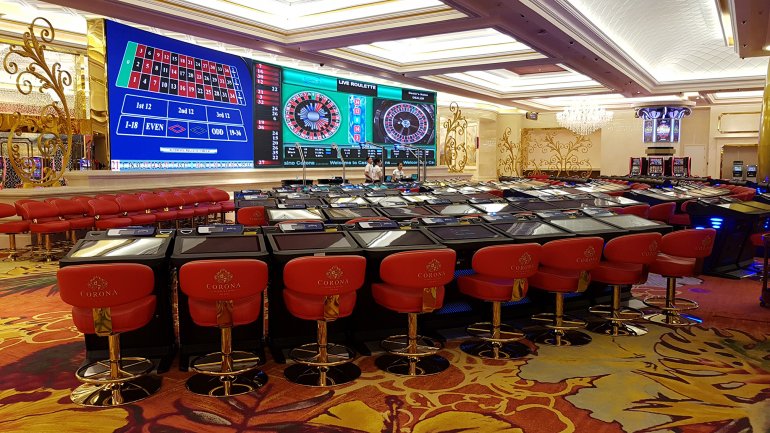 Novomatic has announced it has been selected as a "premium supplier" to the new Corona Resort and Casino in Phu Quoc, Vietnam, to provide a range of gaming terminals, the casino management system and media technology across its casino floor.
The Corona Resort and Casino is the first of three casinos in Vietnam to trial local entry-  which opened earlier this month.
According to a press release from Novomatic, the company will supply a total of 200 slot machines and 125 electronic table game terminals to the casino floor, representing some 35 percent of the slot floor.
The NOVOMATIC and Ainsworth slot machines will include an assortment of popular and market-attuned content, with a selection of leading multi-game mixes and games, set to excite tourists and local players alike, it said.
Novomatic said the centerpiece of the casino will be one of its large electronic table games stadium, based on the NOVO LINE Novo Unity II platform.
The ETG area consists of 125 gaming positions, featuring the sleek EXECUTIVE SL 1.24 terminals – and offers players the option of Baccarat, Roulette and Sic-Bo.
Over 1,000 slot machines will be housed by the new casino, all of which will be managed by Novomatic's Octavian myACP casino management system.
The venue also includes 100 gaming tables, offering eight types of games such as Baccarat, Roulette, Black Jack, Sic-Bo and several forms of Poker, as well as VIP facilities, a private sky casino, and three restaurants.
Providing a first-rate media solution for the venue, Novomatic Media Technologies has implemented an Absolute Vision system that controls more than 400 TV screens and monitors throughout the casino – as well as a custom-built and larger-than-life 45m2 LED video wall.
Novomatic is supported by its Asian distributor Jade Entertainment and Gaming, which carried out the installation in several phases ahead of the grand opening on January 19. Peter Keijzer, General Manager Corona Casino, said: "Casinos these days are not just about slots and tables anymore. We selected NOVOMATIC because of their expertise and we believe in helping companies discover new territories. Phu Quoc Vietnam is Asia but also has a lot of European customers, which is why Upffinity Management Company created a mix of slot and table products from all over the world. We had to build this casino in seven months so we needed fast and short communication lines – NOVOMATIC and Jade Gaming performed and executed. It's that simple."
Lawrence Levy, VP Global Sales NOVOMATIC, added: "We are delighted to provide a range of leading NOVOMATIC and Ainsworth gaming machines, as well as the casino system and media solutions, to the new Corona Casino. The Southeast Asia region is a strong area of growth for NOVOMATIC, and we are extremely excited to play a major role in the development of Vietnam."