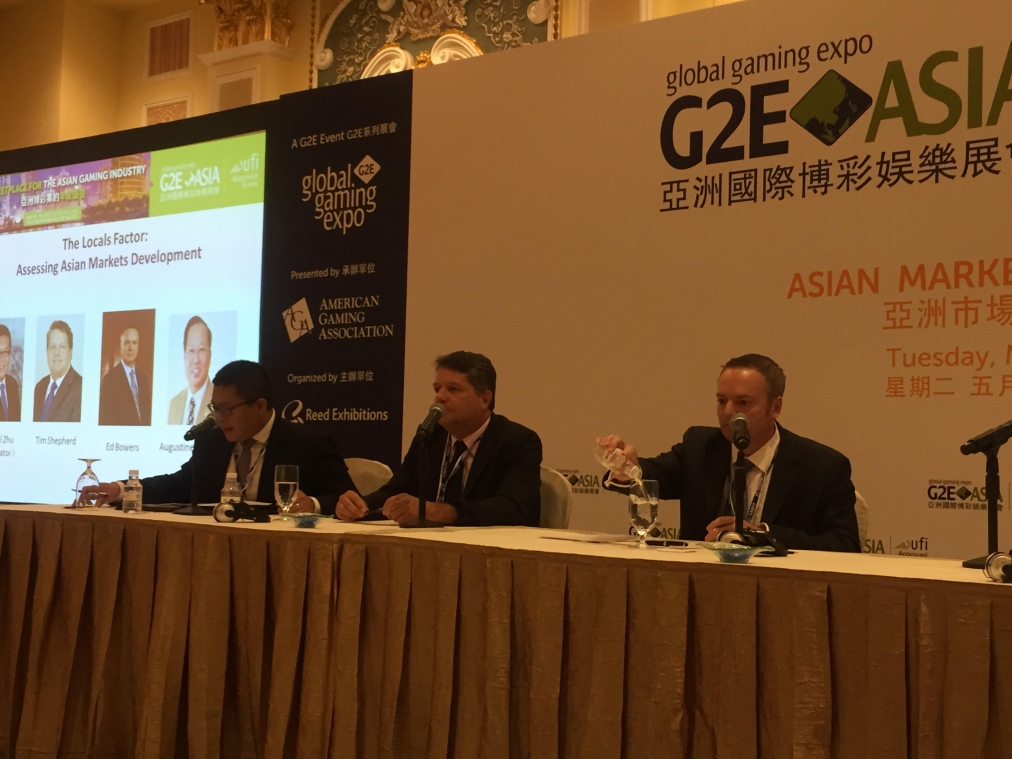 MGM Resorts International's Ed Bowers today stressed the importance of allowing entry for locals in a gaming market, adding that MGM would reconsider its interest in Japan if it did not.
"If you want an IR model in your country, you need it close to large population areas and allow for local entry," said Bowers during a panel at the G2E Asia Conference on Tuesday.
While a country that allows local gamblers can attract high dollar investments in the billions of dollars, a foreigner only model may only attract investment in the hundreds of millions, said Bowers.
When asked whether MGM would still have interest in Japan should there be a foreigners-only policy, Bowers said it was "not possible to invest less than $1 billion in an IR [and for it to be viable.]"
Bowers added that there is a need for Japanese government to set a clear and transparent public policy on the issue, and to show more political leadership.