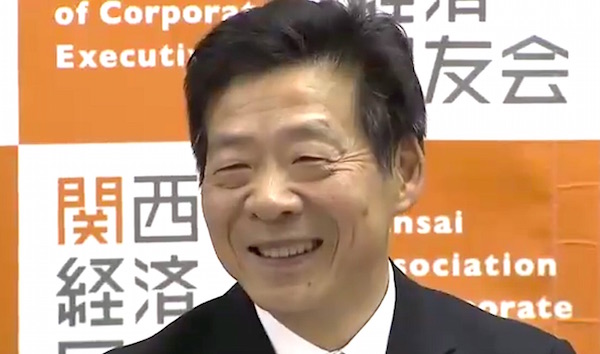 The Kansai Association of Corporate Executives has selected a new co-chairman, Hiroyuki Fukano, who immediately affirmed his support for Osaka's 2025 World Expo as well as its IR bid at Yumeshima.
"I would like to utilize the hosting of the World Expo and, as a second stage, the IR bid, as a turning point for development in the Kansai," he told reporters.
Fukano will join his fellow co-chairman, Hiroyuki Ikeda of Resona Bank, who has also been an outspoken advocate for the Osaka IR bid.
Fukano spent most of his career as a bureaucrat in the former Ministry of International Trade and Industry before shifting to the major trading company Itochu in 2013. He is regarded as an expert on business start-ups and the creation of new industries. He is the first former bureaucrat to hold the position of co-chairman of Kansai Association of Corporate Executives in 32 years.