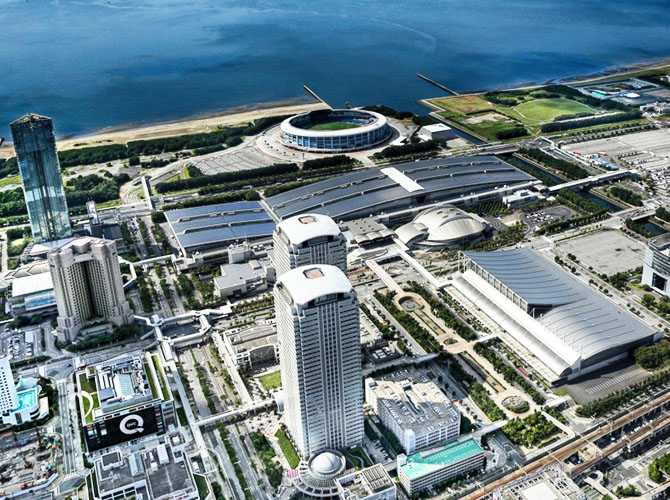 A new company has been created called "MICE IR Chiba" with the support of ten local companies, aiming to form the basis of a consortium for IR development in the Makuhari district of Chiba.
The new company was legally established on August 7 with JPY350 million (US$3.2 million) in the capital, but was only unveiled to the public last week.
It was noted at the press conference that this new company was one of the nineteen firms that responded to the municipal government's RFI registration process last month. It was said at the time that two of the participating groups were from inside the city, and now it is clear that these two were MICE IR Chiba and a separate grouping of about fifty small and medium-sized firms going by the name "Chiba's Future MICE IR"
The president of MICE IR Chiba is Kazuo Kanetsuna, chairman of the Shinnihon Corporation, a local construction, and property development firm.
According to the company's plan, Makuhari Messe, an aging but very important exhibition facility in the Tokyo region, would be redeveloped to about double its current size. Zozo Marine Stadium would remain in place and be integrated into the facility. They estimate construction costs for the Chiba IR at about JPY500 to 800 billion (about ($4.6 billion-$7.4 billion), the majority of which would be provided by an IR operator.
They also believe that employment would be created for between 3,000 and 5,000 local people once the IR is up and running.
Kanetsuna remarked, "The infrastructure here is the best compared to Tokyo and Yokohama. As a company from Chiba, I want to do what I can to develop the local economy."