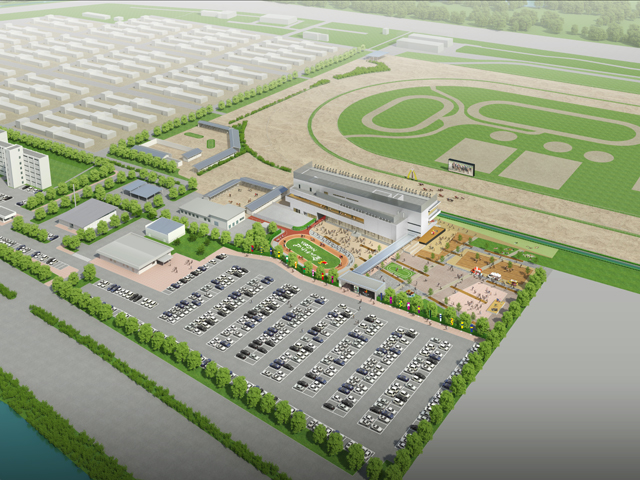 The Nagoya Racecourse is set to be rebuilt in Yutomi City, through a private finance initiative (PFI) method, a first for such a project in Japan, Aichi Governor Hideaki Omura told a press conference on Monday.
The current Nagoya Racecourse, originally built in 1949, is located in Nagoya city's Minato Ward, but in April 2022 it is scheduled to move to Yutomi city where its horse stables and training grounds have been based since 1977.
The Yutomi facility will be more compact, with seating for about 2,000 spectators, which is well below the current facility's capacity of 5,600 people. The construction cost is estimated at JPY 9.8 billion (US$89 million).
In 2017, Nagoya Racecourse produced about JPY30 billion in revenue. It has been recovering financially in recent years after a period of sluggish sales that had pushed it into debt from 1992 until it finally emerged debt-free last year. It is hoped that the new facility will create better financial results.
There will be a bidding process this year for a private enterprise to conduct planning and construction, as well as operations and maintenance for fifteen years after the 2022 opening. This private partner is to be selected in February 2019.
Nagoya Racecourse is one of the fifteen horse racing stadiums operated by local governments under the framework of the National Association of Racing (NAR), the poorer cousin to the more powerful Japan Racing Association (JRA).
The Act on Promotion of Private Finance Initiative was passed by the Diet in 1999 with the hope of bringing increased efficiency to public enterprises.