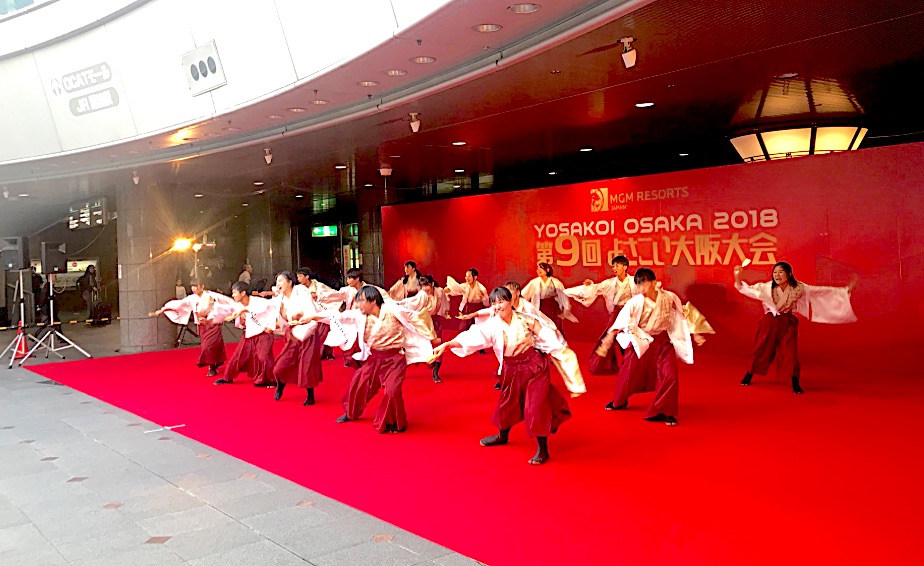 In what is becoming something of a tradition, MGM Resorts was the only IR operator to participate in this year's Dotombori River Festival in Osaka, now for the second consecutive year.

This year, MGM sponsored a special stage for music and dance performances by local artists.
The company's statement explained, "Osaka's culture and entertainment have the potential to attract a larger audience around the world. Yosakoi dancing expresses Japan's dynamic energy and attracts many tourists to Dotombori. MGM operates arena stadiums and theaters worldwide, delivering innovative stage experiences that transcend borders and language. The IR coming to Osaka will become an entertainment mecca, not only for Japan but for all of Asia."
James Murren, chairman and CEO of MGM Resorts International, has made repeated statements that his company is focused on an Osaka Yumeshima IR bid, and certainly, MGM has advanced farther than any other international IR operator in building its relationship with the local community.