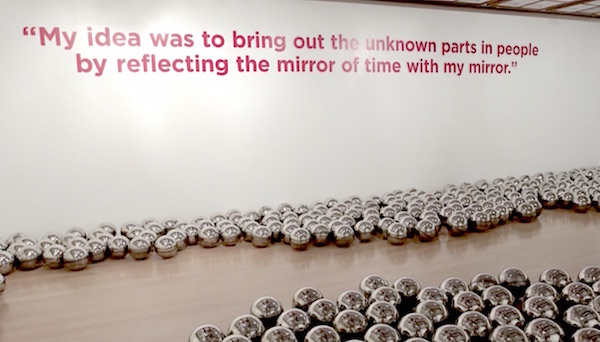 MGM Resorts has opened a major art exhibition by the well-known Japanese contemporary artist Yayoi Kusama at its Bellagio Gallery of Fine Art in Las Vegas.
Tarissa Tiberti, executive director of MGM Resorts Art and Culture, explained, "Bellagio Gallery of Fine Art is known for presenting exhibits by some of the world's most compelling artists, and Yayoi Kusama's works created the ideal opportunity for us to continue that commitment. The reaction to this exhibit has been incredible since we opened the doors November 17 with several sellout dates already, and we are excited to continue sharing this special experience with visitors from around the world throughout the next five months."
The Bellagio Gallery of Fine Art is located at the heart of MGM's Bellagio Resort & Casino in Las Vegas. MGM Resorts Art & Culture program was established in 2016 and claims an art collection of more than 800 pieces by over 200 artists.