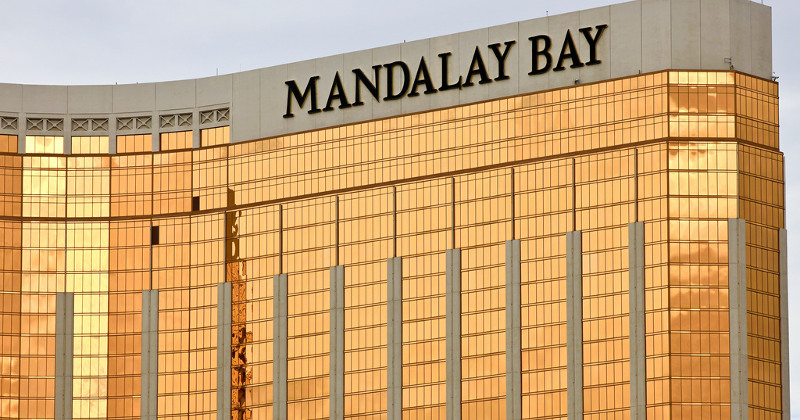 MGM Resorts is seeking protection from legal actions filed by more than 1,000 victims of the 2017 Mandalay Bay shooting.
The casino operator on Friday filed a federal lawsuit against the victims, not to seek monetary compensation, but protection from their legal actions.
The casino operator said it bears no liability in the October 1 Las Vegas concert massacre and has asked the federal court for any claims against MGM parties to be dismissed.
MGM Resorts has cited a 2002 federal act that extends liability protection to any company that employs its own "anti terrorism" technology or services that can "help prevent and respond to mass violence."
MGM has argues that the hiring of a security vendor, Contemporary Services Corp., was protected from liability as its services had been certified by Department of Homeland Security for "protecting against and responding to acts of mass injury and destruction."
The lawsuit argues that the protection therefore also extends to MGM, who hired the security company.
However, Las Vegas attorney Robert Eglet, who represented a number of the victims, said the grounds of litigation are "obscure".
Eglet said the federal court lawsuit is a blatant display of judge shopping" that "quite frankly verges on unethical."
He added that MGM won't likely be successful in its invocation of the 2002 Safety Act, as "it was not designed for this."