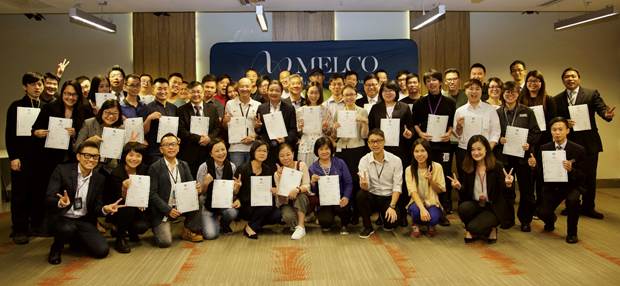 Melco has launched its first on-site Hotel and Catering Safety Card Training with Labour Affairs Bureau (DSAL), the first of its kind in Macau.
The full day program, attended by 53 Melco employees from various departments covered Occupational Safety and Health (OSH) topics relevant to the hotel and catering industry including workplace accident prevention, manual handling, kitchen electricity, fire and heat prevention and emergency response.
The training was conducted by Melco employees qualified with OSH Officer Certificate with guidance from officers at DSAL. Successful enrollees were issued with Safety Cards on site.
Lawrence Ho, chairman and CEO of Melco Resorts & Entertainment, said, "Melco considers the health and safety of our colleagues and customers a top priority. We are thrilled to support the DSAL's commitment to OSH, by becoming the first gaming operator in Macau to offer our colleagues on-site Safety Card training specific to the needs of the hotel and catering industry, and look forward to further disseminating knowledge among our colleagues to raise and maintain safety awareness in the workplace."