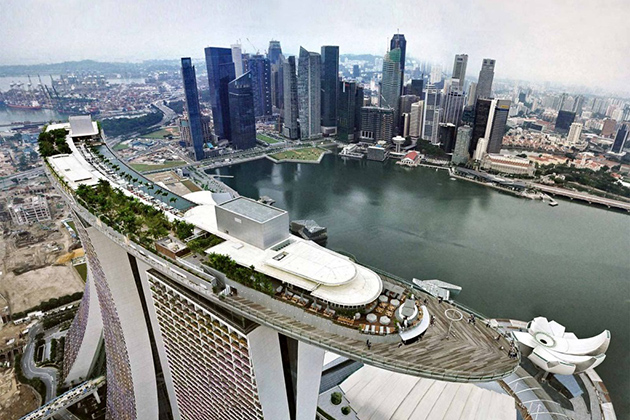 Marina Bay Sands' EBITDA came in at $363.3 million in 15Q2, a 13 percent decline year-on-year, driven by a VIP win rate of 2.78 percent.
Maybank analyst Kim Eng said  MBS' 15Q2 EBITDA was a good indicator of its future quarterly EBITDA and that the property is showing signs of stabilization.
MBS' VIP volume was down only 6 percent QoQ compared with Macau's of negative 12 percent, while its rebate rate was stable QoQ at 1.34 percent of VIP volume.
"Its bad debts fell to US$20m, their lowest since 2Q11; and its mass-market GGR was still flat QoQ." 
"MBS did not raise rebate rates, which would have cut margins. Yet, its VIP volume eased by a narrower percentage than Macau's. This tighter credit policy also brought down its bad debts to a 4-year low. Mass-market GGR was, in addition, admirably flat QoQ despite new lows for ASEAN currencies against the SGD then."
Maybank said it expects GENS' 15Q2 VIP volume to be flat QoQ at SGD12 billion ($8.7 billion) to 13 billion and its rebate rate to be flat QoQ at 1.4 to 1.5 percent of VIP volume.
"That said, GENS did warn us that its 2Q15 bad debts could remain high at SGD70-80m. Assuming a VIP win rate of 2.85%, we expect a 2Q15 EBITDA of SGD275m, up 20% QoQ."