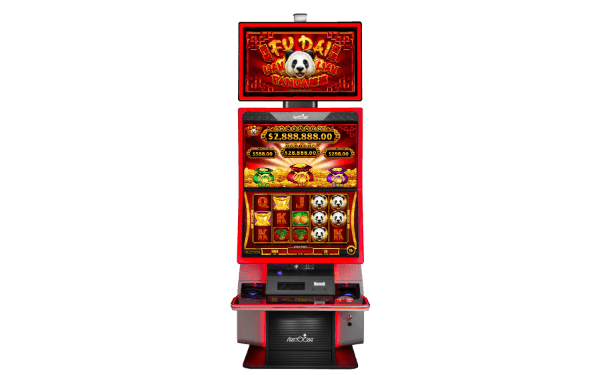 Casino players can "Xperience the Difference" through the latest dual-screen gaming sensation from Aristocrat. 
The company's new innovation, MarsX gives operators an entirely new way to elevate their venue's gaming experience and is offered with market-defining, cutting-edge game concepts.
MarsX features two 27" 4k displays paired with new Gen9 internal components driving performance and allowing uninterrupted, crisp game-play. At their fingertips, a premium virtual button deck offers a high definition and sleek way to play. Incorporated into the button deck is a wireless charging station, giving players the option to charge their phone while they play. A 4:1 speaker system projects audio from around the displays, providing rich and balanced sound.
Game-driven synchronized edge lighting creates a unique play environment, and while brightness can be configured by player, this configuration is ultimately controlled by operators. Adding to the atmosphere, LCD toppers are supported with game-driven content for added entertainment.
Sleek, modern, and inventive, the MarsX cabinet delivers on the promise of a differentiated cabinet. Flush with aesthetically pleasing curves and high-end design, when placed back-to-back, its unique shape opens sightlines and improves flow across the casino floor. MarsX's design complements existing floor layouts.  With the same footprint as its predecessor cabinet, the Helix, bases, and peripheries are also reusable.
Its modular design offers a wealth of benefits, such as a cash box that can be accessed without opening the machine. Additionally, its ergonomic design provides more efficient accessibility for field service technicians, streamlining maintenance and operations. Plus, its internal edges are rounded and designed with serviceability and staff in mind to support positive health and safety outcomes.