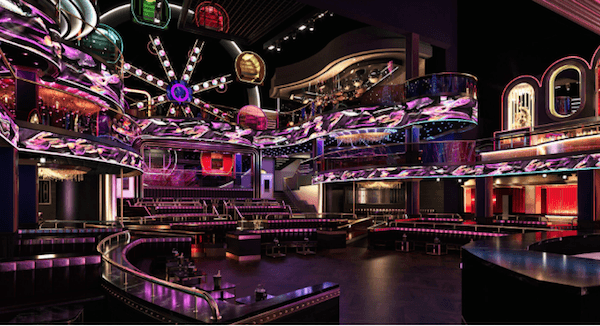 Nightclub brand Marquee will make its Asian debut at Marina Bay Sands in Singapore as part of a series of new initiatives designed to boost the resort as a nightlife destination.
The club, which is scheduled to open in 2019, will replace one of the IR's two theatres.
Marquee is owned by U.S. hospitality company, TAO Group. The two companies worked together to launch the LAVO Italian Restaurant and Rooftop Bar in January this year.
Marquee Singapore will be a perfect blend of design, technology and cutting-edge sound that will span across three different floors, with dramatically high ceilings that soar 70 feet and a full-sized, eight-armed Ferris Wheel, offering unrivaled views of the nightclub for guests riding in its pods, the companies said in a press release.  
"Marquee Singapore is among a series of new dining and entertainment concepts in the pipeline that will continue to set Marina Bay Sands as an unparalleled nightlife destination," MBS President and CEO George Tanasijevich said.
TAO Group founders and nightlife impresarios Noah Tepperberg, Jason Strauss, Marc Packer and Rich Wolf first established Marquee Nightclub in New York City in December 2003, subsequently followed by Marquee Nightclub & Dayclub at The Cosmopolitan in Las Vegas and Marquee Nightclub at The Star – Sydney.