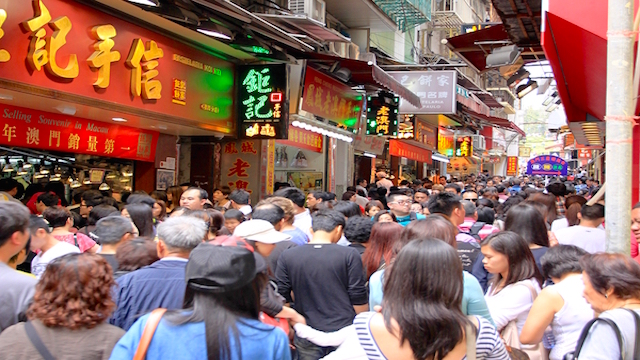 The Macau Government Tourism Office (MGTO) is working on measures to manage the flow of visitors to the city during Golden Week, which begins next Monday. 
Nearly a million visitors traveled to Macau during Golden Week last year, rising 7.2 percent year-on-year to 890,000. 
To help alleviate the sheer number of visitors, the tourism office has stationed personnel at 10 tourism spots to provide visitors with information and guidance and has also encouraged visitors to use an application to help them plan their itinerary by showing the predicted density of visitor flows at various tourist attractions in Macau.
It is understood that a number of hotels in Macau have already been booked out over the holiday period. 
However, what is one of the busiest weeks in Macau, does not appear to be the case for Hong Kong, which continues to suffer from ongoing protests. 
Footage of riot police and protestors has reached the mainland – scaring away tourists. 
According to a report from Bloomberg, Chinese group tours to Hong Kong for Golden Week is expected to be down 86 percent compared to the same period last year, according to the city's Travel Industry Council. 
Only 30 percent of hotel rooms are booked for the holiday period.