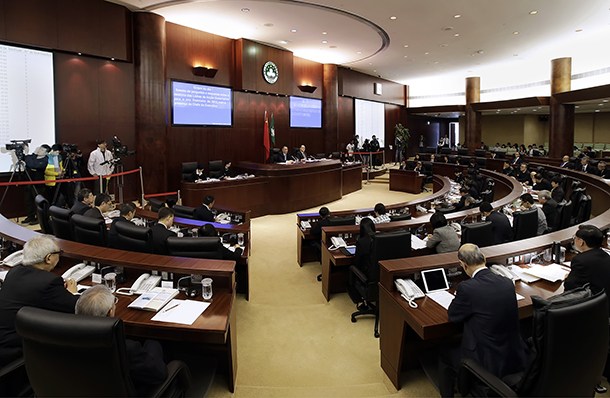 The Legislative Assembly has passed the draft for a new bill barring gaming workers from entering casino floors outside work hours, however, legislators have raised doubts about how it would be enforced and its impact on workers rights, MNA reports.
Under the new bill, any worker with connections to gaming, including dealers, cashiers, customer service officers, cleaning, and security would be barred from entering casinos outside of work hours.
The only exception to this rule would be the first three days of the Lunar New Year and situations where entry to the casino is justified, such as training.
However, legislators were concerned that under the new bill, the fundamental rights of local residents could be breached.
"It' an unequal treatment and the government needs to explain better its reasoning… I would like to debate this issues at the committee level," said legislator Si Ka Lon.
Legislator and Chairman of the Association of Macau Restaurant and Beverage Establishments, Chan Chak Mo, said that if workers weren't even allowed inside casino restaurants, this would impact the restaurants business.
Others raised concerns that the enforcement of the ban would require advanced identification technology, that of which is currently not employed in Macau casinos.