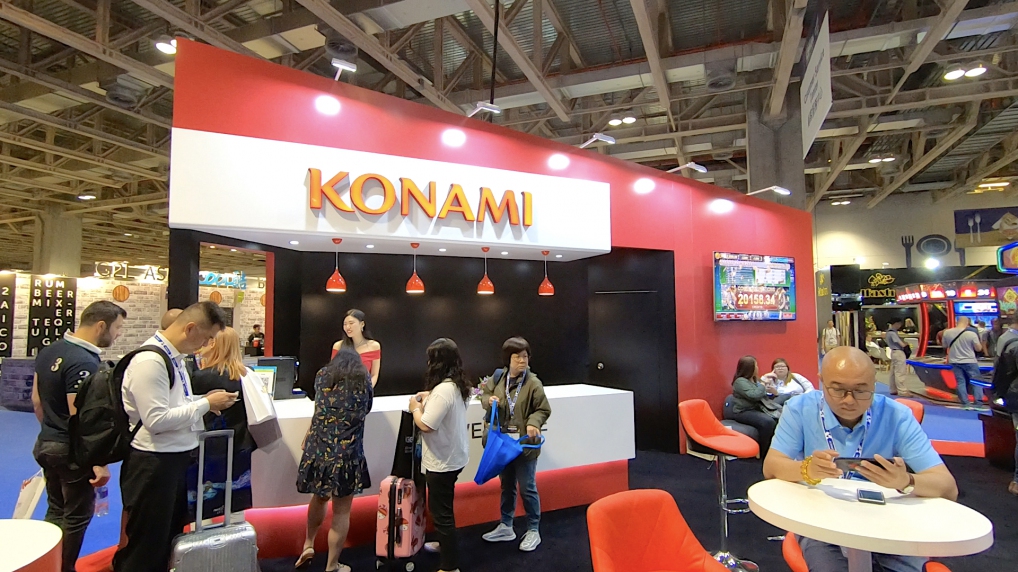 In FY2018 Konami Gaming posted sales growth of 5.2 percent and profitability growth of 8.2 percent as the Japanese company continued to gain market share in the global slot machine market. Total sales amounted to almost JPY31.2 billion (US$284 million) over the course of the year with profits of more than JPY4.7 billion.
"We are growing now, especially in the Australian market," explains Mitsuhiro Miyazaki, managing director of Konami Australia, in an exclusive interview with Asia Gaming Brief. "We have positive momentum," he adds.
Miyazaki notes that Konami's ship share in the US slot machine market is around 10-12 percent and in the Asian market its install share is around 8 percent, though these are only the company's internal estimates.
Konami's global gaming business is divided between two companies: Las Vegas-based Konami Gaming covers the American continents and Europe; and Konami Australia covers Australia, New Zealand, Asia, and Africa. It is not clear yet which of these two companies will have the main responsibility for Japan once its slot machine market opens for business, but there is also a third company, Konami Gaming Japan, that might play this role, though it currently has no manufacturing capability of its own.
At last week's G2E Asia conference, Konami exhibited a large number of slot machines as well as the multi-terminal gaming machine "Fortune Cup," which simulates horse racing. This large and eye-catching machine, released last year, has already been installed by Wynn Macau and Wynn Palace, as well as some casinos in Southeast Asia.