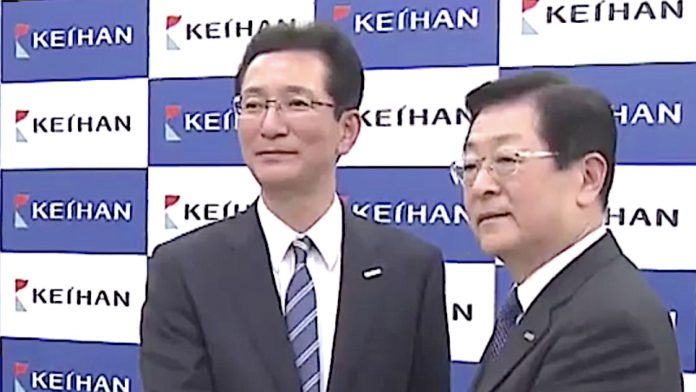 Keihan Holdings is reshuffling its top executive team in preparation for the extension of the Nakanoshima Line to Yumeshima, the anticipated site of the 2025 World Expo and a major urban IR.
The reorganization sees President and CEO of Keihan Holdings Yoshifumi Kato assume the office of chairman, while Masahiro Ishimaru is promoted to the post of president, effective from June 19.
Ishimaru is expected to take the lead on the railway extension and other aspects of the business related to the establishment of the Yumeshima IR.
Kato's plan has been to link Yumeshima with a direct train service to the ancient Japanese capital of Kyoto, something he described last year as his "greatest mission."