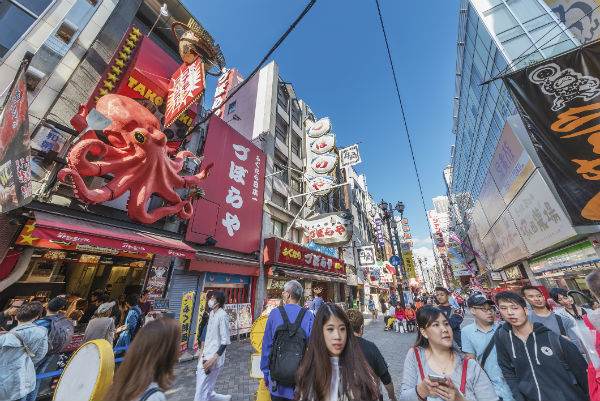 The nation's first "IR Cafe" has opened in the Kitashinchi entertainment district of Osaka, providing local people with the sights and sounds of the sort of casino that they might experience from the mid-2020s, but without the wagering.
Customers can play blackjack, baccarat, or poker at the tables in a large open room. It is hoped that Japanese without experience of such playing such card games can feel comfortable learning in this sort of atmosphere.
In a separate room, audiences can watch the card games on monitors, able to see the players' hands and see how they handle the simulated betting.
Customers face a 4,000 yen ($36) entry fee, which includes three drinks and the chips for playing the games. Naturally, the chips cannot be cashed in at the end of the evening, but if the customer may keep the chips and play using them again provided it is within three months.
There is also a VIP room stocked with books about casinos to further the patrons' education about the topic.
The owners hope to tie-up in some way with overseas IR operators, perhaps in sponsoring joint events.
The IR Cafe is open six days a week from 6pm to 1am.