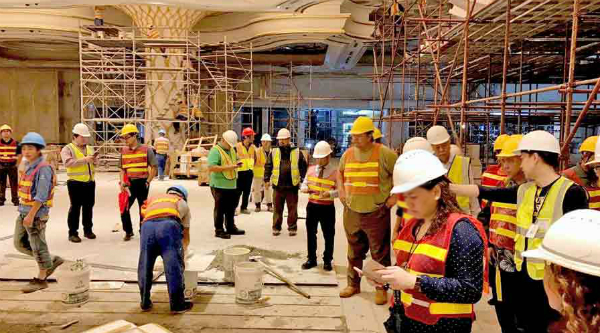 Imperial Pacific International says it has had issues transferring funds to pay workers for the August payroll period.
In a press release posted in the Marianas Variety, the company said it has paid more than 2,000 of hourly employees on time. It said salaried employees will be paid within the week.
"Imperial Pacific  intends to meet our obligations and asks for the community's continued support, patience and understanding," the release said.
The company, which is building an integrated resort on the island of Saipan, is scheduled to report its Q2 results on August 30th.
It has been hiring extra workers from the Philippines and adding a night shift in a bid to complete the project, which has been plagued by delays due to labour shortages and a major typhoon.
It was forced to request a further extension from the government after it became evident it will miss an end-August deadline to finish the hotel portion of the resort. Earlier this month,  Eric Poon, IPI vice president for construction, said the project was 69 percent complete.