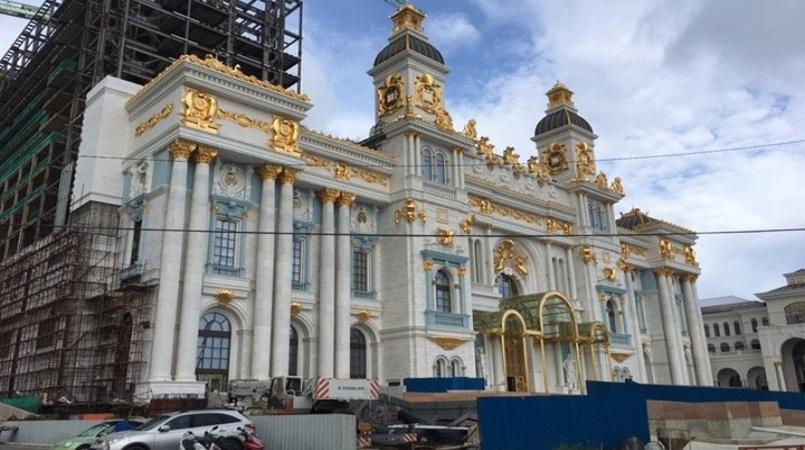 CNMI's Development Plan Advisory Committee has recommended extending the deadline for Imperial Pacific International to complete construction of its Saipan hotel-casino to December 2020, local media reports.
The deadline for the resort's completion was originally August 31, 2018. However, IPI said it can not meet the deadline and submitted its proposal for extension to the Development Plan Advisory Committee (DPAC) for an extension.
According to Marianas Variety, DPAC on August 16 recommended to the governor to approve IPI's request for extension.
In its report, DPAC said that there is "compelling evidence that the CNMI will gain maximum financial receipts by amending the [casino license agreement] to provide the development flexibility and time extension to complete the construction," adding that IPI's request for an extension is justifiable.
The committee has recommended that the CNMI Lottery Commission approves the proposed amendments to have the deadline extended to Dec. 2020.
However, the Lottery Commission has yet to arrange a meeting to discuss the proposed deadline extension.
IPI profit warning
According to Marianas Variety, the chairman of the House Committee on Gaming is set to meet with the Commonwealth Casino Commissioners to discuss IPI's recent profit advisory warning for the six months ended June 30.
Rep. Joseph Deleon Guerrero on Friday said: "I think it's high time that we bring the issue to the table for discussion. We will be meeting with the casino commission and find out what IPI's status is. I also read reports about nonpayment [of vendors] and so forth so it's a concern."
"We want to find out what our options are, and what can be done to help improve  t