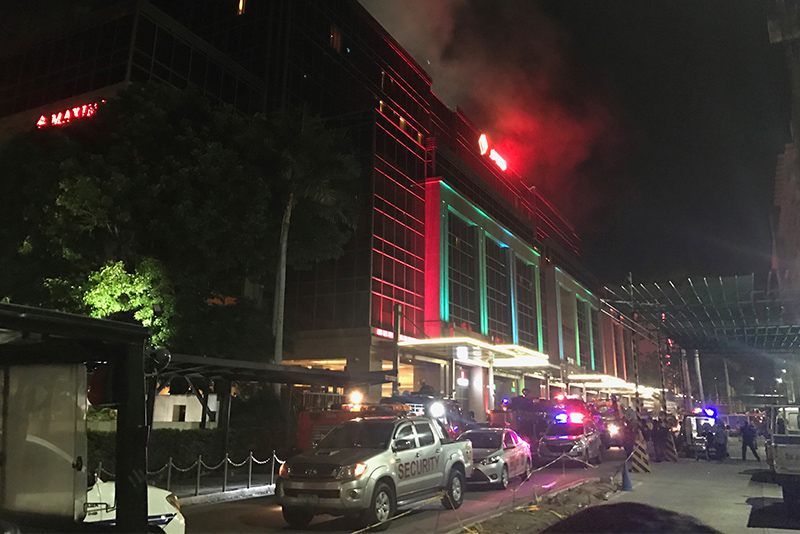 Three committees of the House of Representatives have recommended no charges to be filed against Resorts World Manila following the lone gunman attack of June 2017, which saw 38 people killed.
According to local reports, the House Panels on public order and safety, games and amusements, and tourism approved their joint committee report on the investigation into the attack on Tuesday.
While the report admitted that RWM management had committed lapses in security, the report merely recommended the company review its security policies and strengthen its security and safety programs to avoid a similar situation in the future.
The "security lapses" mentioned in the report included lapses in the security system, lack of an effective security plan and protocol, lack of training and reduced deployment of personnel, and the actions of the CCTV operators who failed to track the whereabouts of the victims and to coordinate efficiently with the first respondents and law enforcement authorities, among others.
However, the recommendations were not agreed by all.
Opposition lawmaker Tom Villarin told the Rappler that he did not agree with the Committees' recommendation, and that someone should be held accountable for the "senseless killing."
"If there were lapses in security, there should be accountability, as dozens were killed and injured by such senseless killing spree by a lone gunman. It makes no sense to recommend 'exhortations' to do better next time while clear negligence was determined either by institutions or responsible persons in the incident. It does not give justice to the victims and families of the attack," Villarin said.