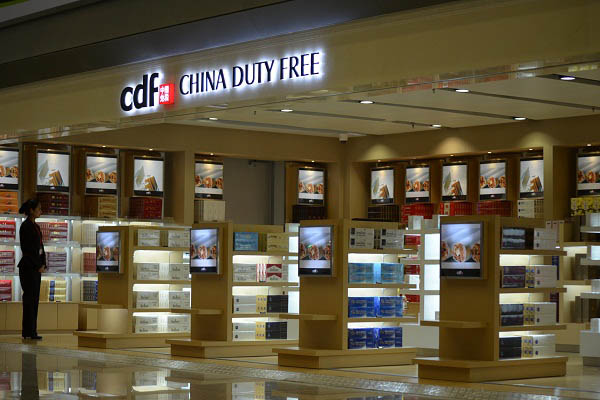 Duty-free retail operator China Duty-Free Group (CDFG) has entered into a Memorandum of Understanding to open a flagship store at Grand Lisboa Palace, local media reports.
CDFG said it will be an anchor tenant, operating a 7,500 square meters retail space on the first floor of the Grand Lisboa Palace – which is set to open in the second half of 2019.
CDFG is a leading duty-free retailer in China with over 200 stores across China.
The flagship store will be located in Grand Lisboa's 53,000 square meters retail mall, covering the first and second floors of the integrated resort.
Dr. Ambrose So, Chairman of the Board of Directors of SJM, said: "The introduction of CDFG's Macau flagship store into Grand Lisboa Palace will greatly expand and enhance the retail offerings of our resort, appealing to any type of visitors especially those with sophisticated lifestyles.
"Leveraging the strong brand recognition and commitment to quality and service at both SJM and CDFG, our collaboration with CDFG will elevate visitors' shopping experience in Macau and strengthen the positioning of Grand Lisboa Palace as Macau's Capital of Style."
CDFG President Charles Chen said: "The opening of our Macau off-airport duty-free store in Grand Lisboa Palace serves as a new step in CDFG's business development. The Hong Kong and Macau market is a retail hotspot in the Asia Pacific, and through the successful tenders for an expanded footprint in Hong Kong and Macau airports, as well as the upcoming store in Macau downtown, CDFG has steadily actualized its strategic plan for the region.
"Macau is an integral part of the Greater Bay Area, welcoming 32.61 million visitors in 2017, amongst which 90.3 percent were tourists from Greater China. As a Chinese duty-free company with deep understanding of Chinese consumers, CDFG's new duty-free store will bring even more quality products and shopping experience to customers, supporting Macau's positioning as a World Centre of Tourism and Leisure."