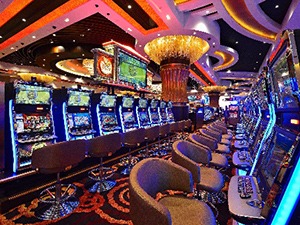 South Korea casino operator Grand Korea Leisure Co (GKL) reported 16Q1 earnings down 13.2 percent year on year but 28 percent above consensus.
According to a note from CLSA, the better than expected margin in the first quarter of 2016 was driven mainly by a complimentary cost decrease as a result of more premium mass players.
The operator reported net income down 16.5 percent to KRW 26.9 billion (US$23.1 million). Revenue for the quarter was down 8.1 percent year on year to KRW136.6 billion.
Consolidated operating profit came in at KRW 42 billion. Total drop amount continued to fall by 21 percent year on year as the number of Chinese VIP fell 38 percent year on year, said Morgan Stanley.
The number of Japanese and other VIPs was also disappointing, said the brokerage, up 2 percent and down 13 percent respectively, bringing the total number of VIPs down 19 percent.