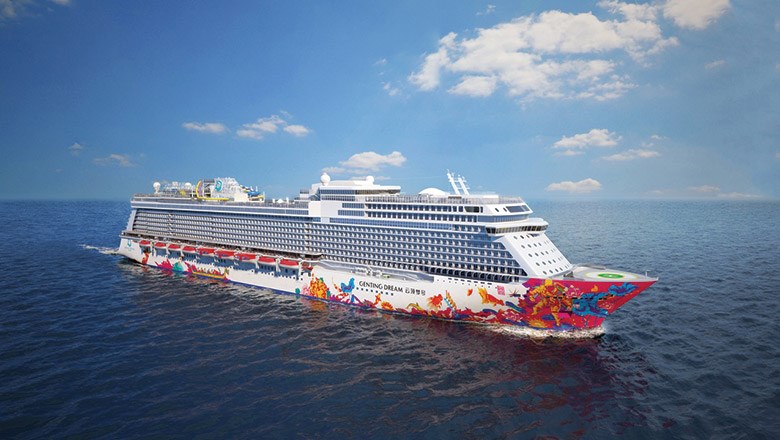 Genting Hong Kong narrowed its 19H1 consolidated net loss by 60 percent to US$56.5 million, though revenue fell slightly in the half-year period. 
The narrowed loss was due mainly to an 18.6 percent reduction in operating expenses, and 59.6 percent reduction in expenses in shipyard and non-cruise activities. 
The Group is principally engaged in the operation of passenger cruise ships. Revenue from its cruise and cruise-related activities are categorized as "passenger ticket revenue" and "onboard revenue," while revenue from our shipyard primarily consists of revenue from shipbuilding, repair and conversion activities.
Genting HK said that cruise segment revenue increased 2 percent in the period. However, group revenue fell 6 percent to $729.2 million in the period, due to higher third-party shipyard revenue in 18H1. 
There was also a reduction in Genting Hong Kong's share of profit from Resorts World Manila, which totaled $9.1 million, down from $15.2 million, due to the absence of non-operating income recognized in 18H1. 
Group EBITDA swung to a positive of US$76.9 million in 19H1, compared to $4 million in 18H1. 
Looking ahead, Genting said it expects demand for cruising to remain robust for the rest of 2019, and is cautiously optimistic that the group's results will continue to improve. 
Last month, Genting Hong Kong said it has agreed to sell as much as 35 percent of its Dream Cruises unit, making a gain of about $470 million to reduce debt and strengthen its balance sheet.
The sale is subject to customary closing conditions and is expected to be completed by year-end.