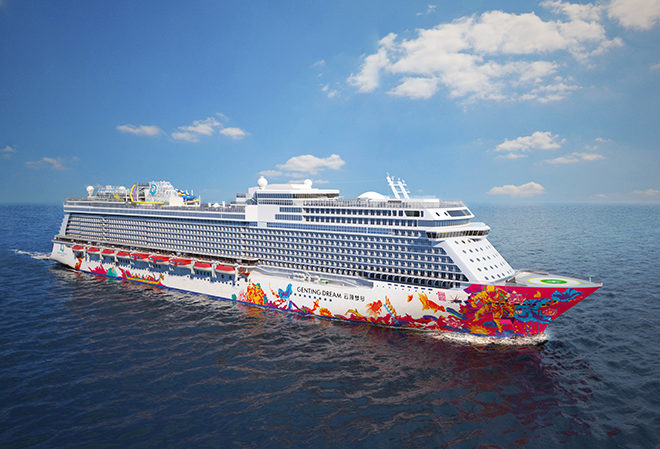 Genting Hong Kong said it expects to record a reduced loss in the first half of 2018, due mainly to improvement in its core cruise segment.
However, Genting said the improved performance of its cruise segment is partially offset by a lower cost capitalization in the shipyards for the six months ended June 30, as the keel laying of the Crystal Endeavor and Global Class ships will be in August 2018 and September 2018.
Keel laying is the name given to the formal start of construction for ships.