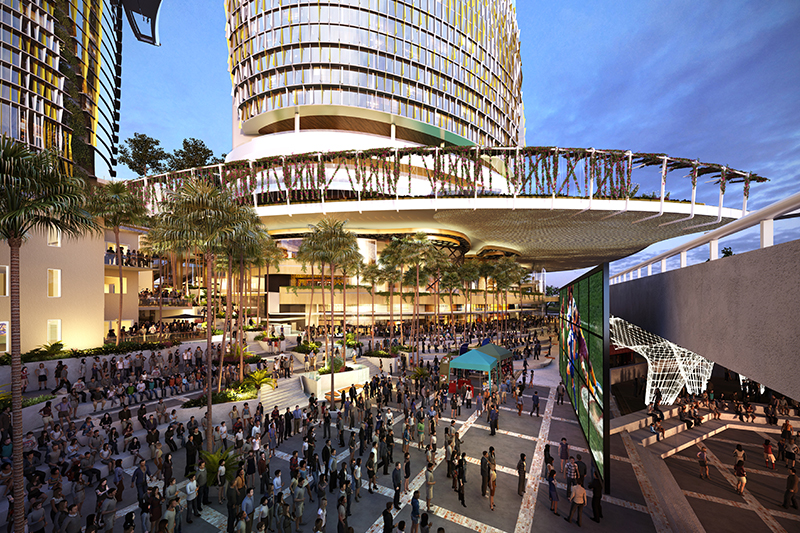 Echo Entertainment, which beat Crown Resorts for a license to redevelop the Queen's Wharf precinct in downtown Brisbane, says the project will be the best in Australia and an "asset for the state that will compete with anything in Macau or Singapore, or other destinations around the world."
In a release after the Queensland government announced the award, Echo CEO Matt Bekier said the resort will be "potentially transformational" for both the Australian city and the company.
Echo led a consortium made up of Hong Kong's Chow Tai Fook Enterprises and The Far East Consortium to compete for the license against James Packer's Crown Resorts and its partner, China's Greenland Group.
The license was one of three being given out by the Queensland government, which is aiming to boost tourism in the state. The Brisbane license was the only one in a downtown location, with the other two in regional areas.
Echo, which is already the incumbent license holder in Brisbane, said it plans to relocate its headquarters to Queensland at "the appropriate time."
Analysts have estimated that the Echo project will cost about $1.5 billion, although the company has not released detailed financial plans.
The resort will feature an entertainment precinct with more than 1,100 new premium hotel rooms and a Sky Deck, as well as a residential precinct of approximately 2,000 apartments. Public infrastructure, including a bridge, and development of public area spaces largely along Brisbane's riverfront and investments in improved transport and connectivity will also form part of the project.
According to Echo's projections, the resort will create about 2,000 jobs in the construction phase, with more than 8,000 once the destination if fully operations. It says it expects to add about $1.69 billion to Queensland's tourism and boost Gross State Product by $4 billion.
As announced previously, Echo will contribute fifty percent of the capital to the development of the Integrated Resort and act as the operator under a long-dated casino management agreement. CTF and FEC Australia will each contribute twenty five percent of the capital to the development and will each contribute fifty percent of the capital to undertake the residential and related component of the broader Queen's Wharf Brisbane development.
News of the award sent Echo stocks to a record high of $5.07 in Australian trading Monday, before settling back to close at $4.87.