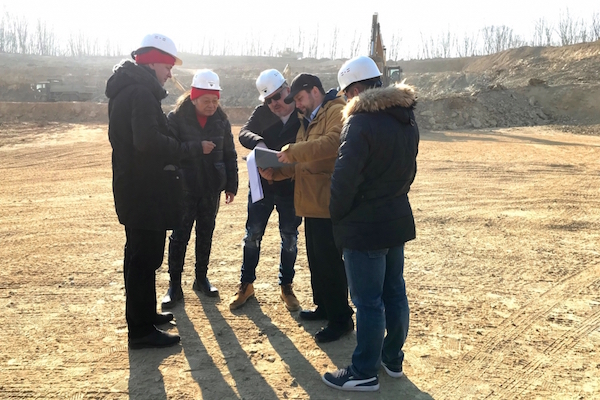 Diamond Fortune has partnered with a Japanese company, Simple Create Co. Ltd, on its Imperial hotel complex, one of the largest projects in the Primorye gaming zone in Russia's Far East.
Simple Create is involved in a wide range of businesses in Japan, from real estate to petroleum products, according to a press release from the Primorsky Krai Development Corp, which is charged with development of the zone. It gave no details on the size of the investment from the Japanese company.
"I have not seen a single casino in the world that fronts the coast so beautifully as in Primorye. Many of our potential customers live in China, Japan, the Republic of Korea, and Taiwan within two hours of flight, and this is a guarantee of a large number of guests," Simple Create Chairman Nobukazu Koyama was cited as saying.
Diamond Fortune says it has altered the design of the development, which was formerly known as Selena.
The first stage of the Imperial complex will include a hotel with four categories of rooms, including a presidential suite, as well as a casino covering about nine thousand square meters with 50 gambling tables and 300 slot machines. The project includes an author's restaurant, a food court with Russian, Chinese and Italian cuisines, a nightclub, a Spa area of ​​more than 1000 square meters and shops.
The opening date is scheduled for autumn 2020. In the first phase investments will amount to $70 million The second phase of the project involves the construction of another hotel for 300 rooms with an investment of about $200 million.
"We have adjusted the project of the hotel and entertainment complex, made it even more modern, taking into account the growing needs of Russian and foreign tourists. Thanks to the fact that the Russian Government provides a lighter visa regime for our closest neighbors – residents of China, Korea, Japan and Hong Kong – we intend to receive about 340 thousand guests a year," Sergey Sidorov, the Chairman of the Board of Directors of the Diamond Fortune LLC, said.