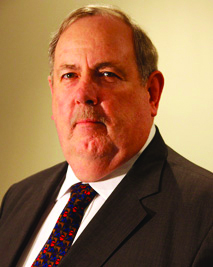 Asian casino industry veteran David Green has joined the board of Australia-listed operator Donaco International as an independent non-executive director.
Green has extensive experience in the gaming industry, particularly in Asia, and specific experience in both Cambodia and Vietnam. His experience spans both regulation and operations, as well as board positions, and he specialises in governance matters.
Donaco operates the Aristo International casino in northern Vietnam and the Star Vegas casino in Cambodia.
David is both a qualified lawyer and a qualified accountant. He is a former partner and director of the Gaming Practice of PricewaterhouseCoopers (Macau). He retired as a Partner of PwC in 2004, but rejoined it in 2005, to assist in the further development of the firm's presence in the Asian gaming industry. He lived in Macau for more than 14 years, and worked with the Macau SAR Government in relation to the liberalization and regulation of the casino industry.
David has also consulted to the Royal Government of Cambodia on the drafting of the proposed Law on the Management of Integrated Resorts and Commercial Gaming, which is currently being considered for adoption by the Royal Government.