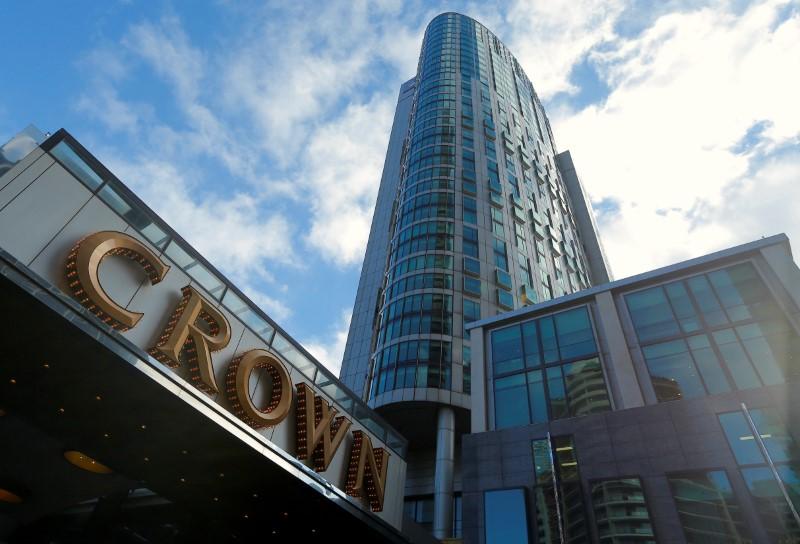 Casino operator Crown Resorts on Wednesday saw its annual profit fell 4.7 percent year-on-year, mainly due to a decline in VIP spending from Chinese tourists.
John Alexander, executive chairman of Crown, said the "Australian operation's full-year results reflected subdued market conditions." Normalized NPAT reached $368.6 million. 
The decline was primarily due to the reduction in VIP program play revenue in Australia, which was down 26.1 percent to $38 billion. 
JP Morgan analyst Don Carducci said the company also posted higher expenses across the board. 
Main floor gaming revenue only helped to offset this slightly, increasing 0.5 percent to $1.7 billion in the year. Mr. Alexander noted modest revenue growth in Melbourne, offset by continued softness in Perth, particularly in the table games business. 
Last month, an investigative report by The Age, 60 Minutes and the Sydney Morning Herald, accused the company of liaising with immigration officials to fast-track visas for wealthy individuals, and for working with triad-linked junket organizations. 
"During the 2019 financial year, Crown again made a major contribution to the Australian economy through its role in tourism, employment, training, and its corporate responsibility programs. Crown's contributions risk being overshadowed by recent media reporting which has unfairly sought to tarnish Crown's reputation," said Mr. Alexander. 
"Crown operates in one of the most highly regulated industries in Australia with our business subject to ongoing review and monitoring by State gaming regulators and Government agencies such as AUSTRAC."
"It comes as no surprise that various regulator and other agencies have launched inquiries given recent media reports and the sensationalist nature of the allegations raised. Crown has zero-tolerance for criminal elements and we view these inquiries as an opportunity to continue our cooperation with regulators and other agencies."