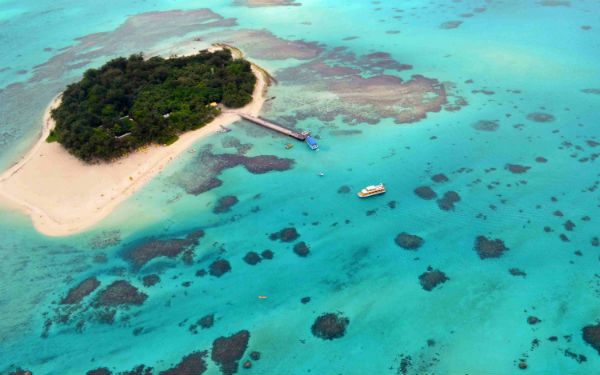 A ramp up of Chinese interest in the CNMI has caused concern amongst U.S. security officials, who see the island as a "strategic asset" for the U.S. military.
This is according to a U.S.-China Economic and Security Review Commission report, titled "China's Engagement in the Pacific Islands: Implications for the United States, released last week.
"Over the past four years, Chinese companies have ramped up their investments into the CNMI, a U.S. territory just north of Guam and a strategic asset for the U.S. military."
According to the report, current plans for two multi-million dollar resorts on the island of Tinian is located close to land leased by the U.S. Department of Defense.
The DOD has plans to redeploy 4,100 Marines from Okinawa, Japan, to Guam, a move that will require greater use of CNMI land for training and exercise purposes, it said.
The report also noted that the while reliance on Chinese investment and visitation has turned around the stagnant CNMI economy, this could also lead to Pacific Island countries and territories to "feel more beholden to Beijing and side with China at international fora.
"China's increasing influence in regional fora allows Beijing more opportunities to promote its views and facilitate access for Chinese businesses and other interests," it added.
The report also mentions by name – Imperial Pacific International Holdings, and "other Chinese casinos" which it says have come under scrutiny over illegal labor practices and violations of anti-money-laundering regulations.