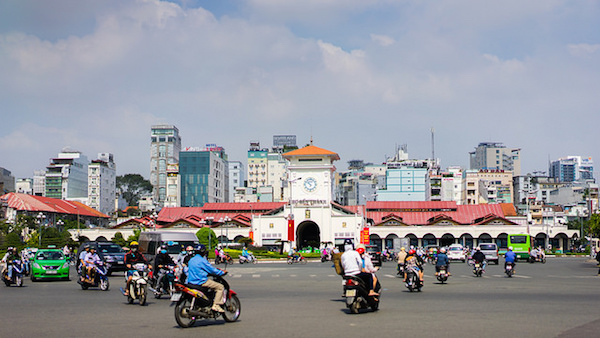 A backlash against a perceived influx of Chinese investment has sparked protests in both Vietnam and Cambodia this year, though experts say the outlook for two of the region's most promising gaming markets remains positive.
Most recently the protests have centered on plans for three economic zones in Vietnam, one in the center, one in Van Don in the far north and the other at Phu Quoc in the south. Both Van Dong and Phu Quoc are home to large integrated resorts under development, which will be part of a pilot scheme to allow locals to play in casinos.
At least eight people have been arrested in violent protests, which were sparked in part by plans to grant foreign investors 99-year leases on the land. Locals fear the zones, which also grant generous tax privileges, will be dominated by Chinese investors.
In Cambodia, local discontent has centered on Sihanoukville, where an influx of Chinese investors has pushed up rental prices by about 5 to 10 times, depending on the location. High levels of Chinese investment has also pushed up prices in the capital Phnom Penh, creating fears of a real estate bubble.
Tensions have been simmering, in part fuelled by the import of Chinese workers to fill construction sites in Sihanoukville, raising resentment that locals aren't benefiting.
In Vietnam, the National Assembly has now postponed a vote on the SEZ proposals until October to give time for more consideration.
However, Ben Lee, managing partner of consultancy firm iGamiX Management and Consulting, says in reality when it comes to gaming, investment in the zones is dominated by local interests.
The Sun Group has the only license to operate in the Van Don zone, while Vin Capital is the license holder for the Phu Quoc property, which is expected to open shortly. Hong Kong-listed Sun City Group has a management contract only for the Van Don property.
"There's no Chinese money in Van Don," he said. "The protests are being stirred up through social media by former politicians with vested interests."
Lee said the government is likely to revert back to a prior version of the proposal, which set the lease limits at between 50 to 70 years, but which are renewable.
Still, the unrest shows the power of social media to whip up anti-Chinese sentiment in Vietnam, where about half of the 90 million population is estimated to use sites, such as Facebook.
In 2014, Beijing's decision to deploy an oil rig in an area of the South China Sea claimed by Vietnam sparked months of deadly protests and at least 21 deaths as mobs across the country stormed factories and China-owned businesses.
The resentment is deep-seated going back 1,000 years to when Vietnam was a Chinese colony and some see China's Belt and Road initiative, financing infrastructure, ports and business along the old Silk Road between Asia and Europe as a renewed push for influence.
"As China continues to expand its economic and political influence in Southeast Asia, it has raised tensions in the region for various reasons," said Andrew Klebanow, a partner at Global Market Advisors.  "Gaming and hospitality companies will need to continue to monitor the politics of the region as it may have an impact on outbound tourism from China."
Given locals are either limited or banned from gambling in both Vietnam and Cambodia, it's that outbound China tourism that is seen as being a driving force for the region's IRs. China is expected to be the biggest source of visitors in the world by 2020.
Still, the unrest has not dampened enthusiasm for the prospects in the market.
"Vietnam has a real chance to be a hot market, given its proximity to China," Lee said. "It has a strange familiarity with China, but it's an Asian country with a French influence which makes it exotic," he said.
It's as yet unclear what the impact will be of the latest unrest. However, recent tourism figures show numbers from China are surging. Arrivals in the first five months of the year rose 27 percent, with those from China up 37 percent, according to government figures.
For some of the IR projects being developed, the sale of condo units to both local and foreign investors was part of the financing plans. According to CBRE foreign investment in this area was forecast to be strong this year.
"Given that many of the IR projects in Vietnam have 20 years to invest the requisite capital amounts we're not overly concerned about the real estate aspects of these projects," said Grant Govertsen, principal analyst and managing director of Union Gaming in Macau. "However, just because some of the project costs will be brought down by real estate proceeds doesn't in and of itself spell success for the IRs. We are most upbeat about the projects in central Vietnam (from Hoi An to Lang Co) given the ease of access and that gaming is already successful there (i.e. Crowne Plaza) despite the fact that the building itself pales in comparison to virtually every other casino in the region."
In Cambodia, the question is more complex. While the government has embraced investment as part of the Belt and Road project, in many areas the local population is lacking in either expertise or sheer numbers, forcing the import of labour.
In Sihanoukville, the problem for the casinos has been there is not enough local educated labour, Lee said. "For the casinos there needs to be more basic education."