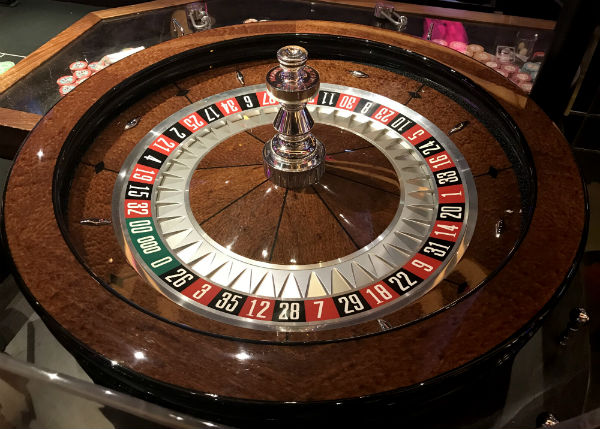 2018 continues to be an important year for TCSJOHNHUXLEY as the company celebrates 45 years as a premier manufacturer and supplier of live table gaming products and services.
The company will showcase new table game technologies including a new addition to its Gaming Floor Live platform.
GFL Bonusing Rewards features an innovative multi-level award system funded by the casino's marketing budget that allows players to enjoy the excitement of winning jackpot prizes, without the need to place a separate side bet.
The awards can be configured by a percentage contribution based on the table minimum, with players enrolled in the chance to win a prize just by participating in the hand.
The only operational requirement is for the dealer to register players, via a dealer console and they are confirmed as taking part with the player position indicated on the display. With no additional steps, game speed and player experience are not affected.
As part of the 45th Anniversary celebrations, the company will showcase a selection of its benchmark range. The latest addition to the portfolio is the Saturn Triple Zero Roulette wheel which incorporates a unique thirty-nine pocket design, providing an exciting additional bet for players and a higher house edge for operators. The higher hold of the Triple Zero wheel allows operators to offer a lower minimum bet whilst still keeping the game profitable.
Casinos are also able to customize the Triple Zero wheel by adding a symbol or casino logo in place of the 000.
Another of the company's most significant products will also make its debut at the show. The all-new Chipper Champ Pro features a range of key upgrades that will provide operators with improved productivity, security and reliability. The Chipper Champ Pro now incorporates a built-in camera and unique fold-away digital screen that can display chip column counts, Wheel Bias and Inclinometer at the touch of a button.
Tristan Sjöberg, executive chairman comments, "Our 45th anniversary year has been a time to celebrate our heritage and acknowledge our stakeholders, but we are also looking firmly to the future as we continue to innovate and lead the industry with our strong portfolio of products. Our offering at G2E reflects the ethos of TCSJOHNHUXLEY, fusing high quality craftsmanship, creativity, technology and enterprise which drives the success of our business and that of our customers."
Visit the team at TCSJOHNHUXLEY at stand 4439 at G2E Las Vegas.