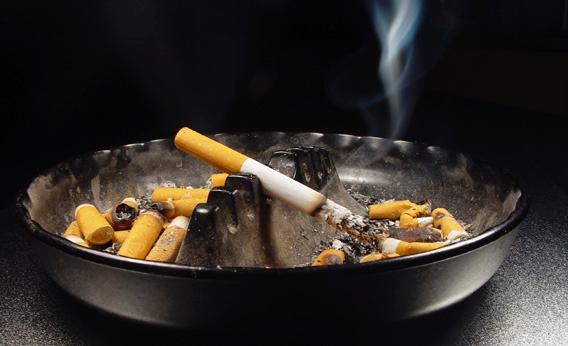 The passage of the anti-smoking ordinance by the Tokyo Metropolitan Assembly in late June is forcing the pachinko industry to grapple with yet another major policy challenge, as social and legal standards in Japan are beginning to shift.
The Tokyo anti-smoking ordinance does not take legal effect until April 2020, but it requires all restaurants in the metropolitan area to either go completely smoke-free or else to build a separate room for smokers within which no food or drinks can be served.
A new national anti-smoking bill under discussion has much weaker terms, having been watered down significantly by pro-smoking lawmakers within the ruling Liberal Democratic Party.
It remains unclear exactly which new regulations will be applied to pachinko parlors as opposed to restaurants, but the move toward tighter restrictions on indoor smoking is unmistakeable.
Currently, less than 1 percent of the pachinko parlors in the Tokyo area are smoke-free.
On July 6, the Tokyo Pachinko and Pachislot Cooperative Association held a forum on the theme of countermeasures against passive smoking that gathered about a hundred businesspeople. One of the key messages was an encouragement to begin efforts to address these pending issues now, including the establishment of separate areas for smokers.
However, those pachinko parlors which opt to build separate sections for smokers and non-smokers will likely find that the smaller, poorer pachinko firms are put at a disadvantage, especially as many of them are barely surviving economically as it is.
The larger firms may have an easier task. Contacted by the Japan Times, a spokesman for Maruhan, the nation's largest pachinko operator as measured by revenue, said that it had already made three of its 321 outlets around the nation smoke-free.
The Maruhan spokesman also suggested that the company was willing to embrace the social change: "It may be smokers who support today's gaming industry, but given that young people today, our future patrons, tend not to smoke, it will be desirable for us to gradually shift to smoke-free policies."