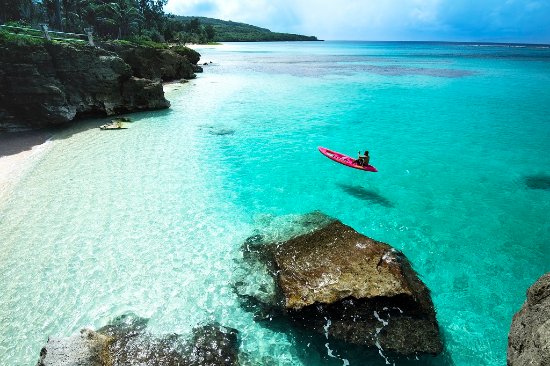 Alter City Group, the company behind a proposed billion dollar investment project in Tinian, has had its casino license suspended for over a year now since failing to pay the annual casino license fee, Mariana Variety reports.
According to Tinian Casino Gaming Control Commission executive director William Cing, under the casino license agreement, Alter City is required to pay a license fee of $500,000 every year for 40 years.
However, Cing said the company failed to pay last year and also has not done anything on the property since breaking ground years ago.
"According to their update they are having problems with [their] financial scheme, so now they want to apply for the EB-5 investor program so they can invite other investors…. That's the scheme they are working on right now, which is very different from the one in their presentation when they first proposed to undertake a billion-dollar investment project on Tinian," said Cing.
Cing warned that if the company continues not to pay, then "final action" may be taken.
However, he said he was still hopeful that the project goes ahead.