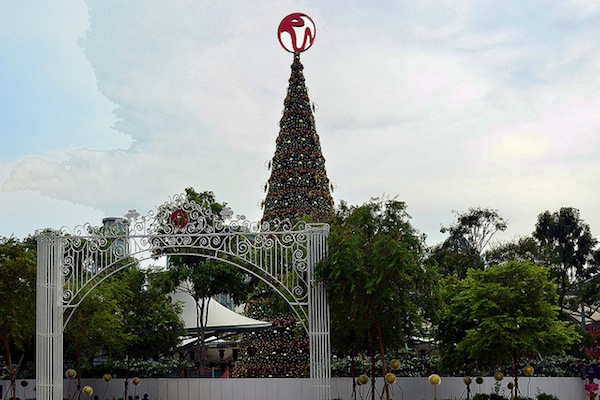 Genting Singapore posted a 12 percent gain in Q4 net profit, saying that over the year it had seen an encouraging performance in both gaming and non-gaming business, boosted by its marketing efforts on the premium mass segment.
For Q4, net profit came in at S$150 million ($111 million). Revenue gained 15 percent to $664.7 million. Revenue from gaming during the quarter jumped 20 percent to $444 million.
For the full year Genting, which operates the Resorts World Sentosa property in Singapore, said profit gained 28 percent after stripping out a one-off gain from the prior year from the sale of its stake in an IR in South Korea.
Analysts at Bernstein Research were unimpressed, saying the result was below its expectations.
"Higher VIP volumes (+10 percent y/y) are likely being driven by more credit extension. We are concerned about the increase in bad debt provision, and don't buy management's downplay – saying it's only a "blip" from quarter to quarter and the company is maintaining same credit extension level," they said.
The net impairment on trade receivables was $35.6 million compared with $4.7 million in the year-ago period.
Resorts World Sentosa hosts the Universal Studios theme park, as well as a large aquarium. The company said it had seen average daily visitation of more than 21,000 to its attractions and an increase in visitor spending.
In its results announcement, Genting reiterated its interest in Japan and said it was looking forward to seeing the government's detailed regulations for the establishment of IRs.
"In the meantime, the group is deploying significant resources on the ground and actively developing bid design and concepts, and engaging with stakeholders to prepare for the formal bidding process, which is expected to commence in the second half of 2019," it said.
Commenting on the prospects for 2019, Genting said it was "cautious about the ambiguous economic environment and ongoing geopolitical friction that is clouding the growth of the Asian gaming and tourism market."