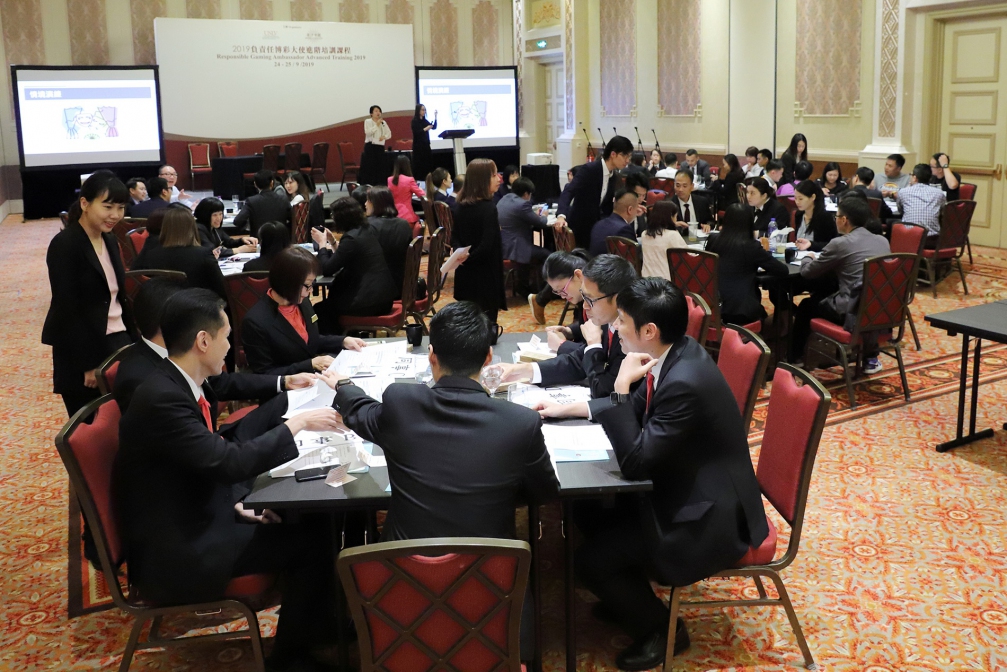 A group of 122 Sands China team members has become the latest to complete the company's annual advanced responsible gaming training program Tuesday and Wednesday at Conrad Macao, Cotai Central.
Through their training as Responsible Gaming Ambassadors, they gain enhanced knowledge of problem gambling and awareness of the importance of responsible gaming. 
Since 2013, Sands China Ltd. has been providing advanced training as a supplement to its company-wide responsible gaming training delivered to all of Sands China's more than 28,000 team members.
"This elite training program is part of our company's ongoing commitment to responsible gaming in Macao," said Dr. Wilfred Wong, president of Sands China Ltd. "After seven continuous years, it remains the only such program in Macao done in collaboration with the University of Nevada, Las Vegas (UNLV), and it combines the expertise of world-famous scholars with our own local experts. We are pleased to be able to offer this invaluable training program for the benefit of our team members, our guests, and our city."
A total of 122 team members were issued certificates by UNLV Wednesday, after attending one of two training sessions Sept. 24-25.
Sands China's Responsible Gaming Ambassador program is delivered by world-renowned responsible gaming expert Professor Bo J. Bernhard, executive director of the UNLV International Gaming Institute. 
Bernhard said: "It continues to be a pleasure to work with Sands China each year on this important training initiative. They've shown over the years their sincere commitment to responsible gaming with this program, and we've been able to fine-tune the training each year based on participant feedback and the evolving science in order to make it as effective and useful as possible. I look forward to continuing our collaboration so that we can reach ever-higher numbers of Sands employees."