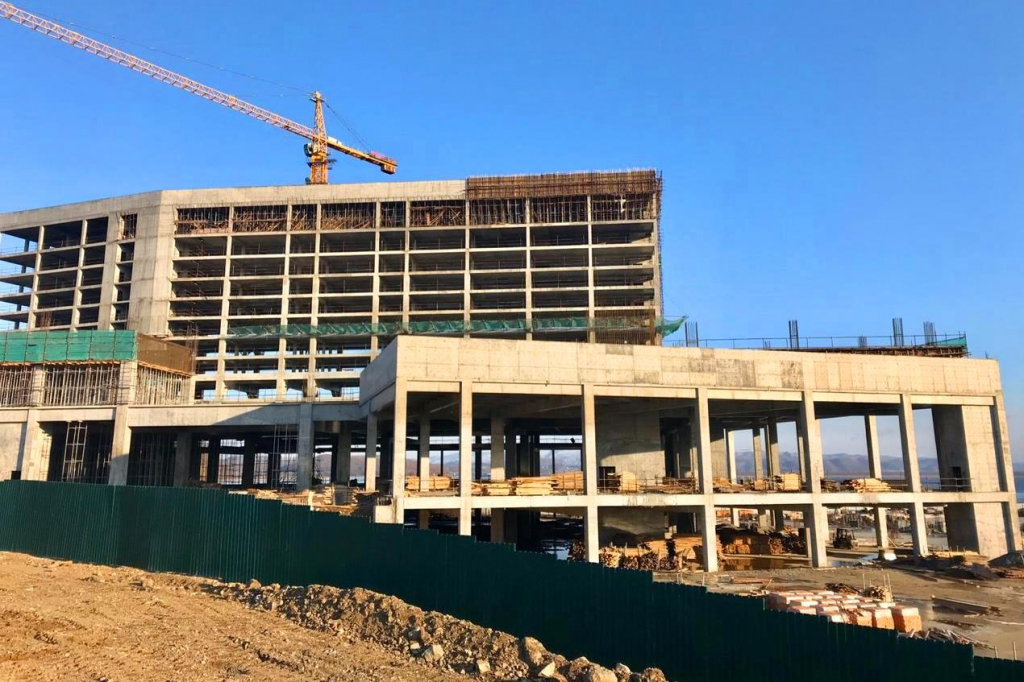 There will be at least 11 casino hotels built in the Primorye Gambling Zone in Russia's Far East by 2023, so said acting regional vice governor Konstantin Shestakov during his recent visit to the zone.
The total amount of investments under the existing agreements is RUB 78.5 billion ($1.2 billion).  The project participants are seven companies from Hong Kong, China, the Kingdom of Cambodia, Russia and South Korea.
By the end of next year, at least three of these will be operating, he said. 
"We have entered the final stage of constructing two new entertainment complexes with casinos in the gambling zone. An investor from Cambodia is completing an 11-story hotel with a casino and a concert hall, while a Russian investor, Shambhala CJSC, will launch its casino tentatively in March 2020. Workers are already finishing the building," he said. 
The project developer, Primorsky Krai Development Corporation JSC, controls the work of a contractor responsible for the construction of transport and engineering infrastructure, and also works with investors.
Its executive director said that "There has not been such [a level of] activity at the construction site for a long time, the territory is getting a new look. Contractors work simultaneously with investors. Highway construction is underway – we will put asphalt when it gets warmer, just in time for the completion of investor facilities. Sewer systems and drainage systems are also being built, electric networks are being laid," he added.
According to him, the corporation is increasingly receiving requests from foreign and Russian companies regarding the construction of casinos in the IRC "Primorye".
"Two sites are currently free for the construction of a hotel complex with a casino, and there are companies that [are showing] interest. We are also negotiating the creation of entertainment facilities. An application has already been submitted for the construction of a golf course, we are establishing contacts with operators of large projects from the global entertainment industry," he said. 
The first gambling facility to be opened in the gambling zone was the Tigre de Cristal, which was launched in 2015. Every year, it brings to the state coffers almost half a billion rubles, more than half of which goes to the budget of Primorye. 
Since the opening, the complex has already been visited by 1.5 million people.