Address: 5400 Manuel A. Clark Freeport Zone, Pampanga, Clark Freeport Zone, 2023 Pampanga, Philippines
Welcome to Widus Hotel & Casino is located in Clark Freeport Zone, approximately 90 minutes drive from Metro Manila and 7 minutes convenient drive from Clark International Airport.Accredited as a Deluxe Class Hotel by the Department of Tourism, Widus Hotel and Casino is one of the youngest and most luxurious properties in Clark to date. The prestigious property is ranked as the top hotel choice in Clark and is also a recipient of the 2015 Travelers' Choice Award by TripAdvisor. The same travel review website also acknowledged Widus as one of the best hotel for families in the Philippines, being consistently on its Top Ten list.Inspired by the modern Asian designs, the facade and interiors reveals an opulent & refreshing ambiance. Visually stunning and perfectly planned, the hotel capitalizes on its natural ventilation, space and picture-perfect scenery which can be enjoyed at any vantage point.
Related Articles
Philippines casino operator Widus Group has unveiled a new lifestyle brand Hann Resorts, which will group its two integrated resort developments under one brand.  The Hann Resorts brand will include the eventually expanded Widus Hotel & Casino, which will be renamed Hann Casino Resort once its current expansion is complete, as well as the 450-hectare […]
The Widus Group has signed a lease for 450 hectares of land in New Clark City for a PHP12 billion ($234 million) project to develop a luxury mountain resort.
Widus Philippines Inc has announced it has obtained its first regular gaming license from the Philippine Amusement and Gaming Corporation (Pagcor), local media reports.  The company is the operator of the Widus Hotel and Casino at Clark Freeport Zone. Widus president and chief executive officer Daesik Han said the authorization was "a solidified acknowledgment of […]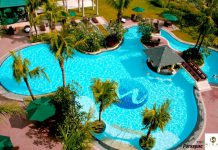 The owners of Widus Hotel and Casino Clark have secured a P7 billion syndicated term loan in order to further finance expansion of the property, local media reports. "This additional investment from our bank partners will be used to support our Tower Four project. Our loan agreement only reflects the company's strong commitment to bring […]
Five integrated resorts have registered with the Anti-Money Laundering Council (AMLC), following policy guidelines from the Financial Action Task Force (FATF). According to an announcement from the AMLC, the integrated resort operators include Travellers International Hotel Group; Widus International Leisure; Bloomberry Resorts and Hotels, Inc.; Melco Resorts Leisure (PHP) Corporation; and Tiger Resort Leisure and […]
Widus Hotel and Casino is planning to invest another $500 million in Clark to expand its leisure and resort business, local media reports. Widus president and chief executive Daesik Han said the additional investment will boost the group's total investment in hotel projects to $1 billion. Mr. Han encouraged more companies to invest in the […]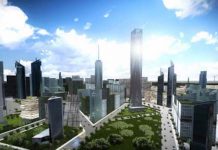 The Philippine government has an ambitious plan to create a new green city in Clark, home to a former U.S. air force base, which it hopes will become Asia's premier business hub. The area is already home to five operating casinos and more are planned along with developments in infrastructure, state-of-the-art MICE and office developments […]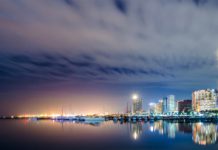 The Philippines has been one of the best-performing casino markets in 2016, with revenue from the properties in Entertainment City up 20 percent in 3Q, though operators from Vietnam and Cambodia are also posting strong results, highlighting the potential of these markets. AGB will be hosting the inaugural ASEAN Gaming Summit in March 2017 to […]
The Philippines' regional casinos may not get the same headline publicity as the bigger resorts in Manila, but the number of properties has been growing and their client base evolving as amenities and infrastructure improves.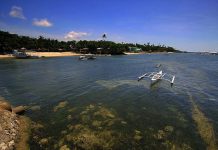 The Philippines needs to improve its international image to boost tourism numbers and inbound investment, allowing it to achieve its full potential, local operators say. The noise over politics and instability is overshadowing the country's achievements and natural attractions.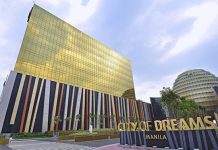 The Philippines is expected to be one of the strongest growing gaming markets in Asia again in 2017, driven by another major opening in Manila's Entertainment City, however growth is expected to slow over the longer term in the face of greater regional competition.