The New Zealand Racing Board was established in 2003 under the Racing Act to administer all racing and sports wagering in New Zealand.It is a major entertainment business with more than 165,000 TAB account-holders and a retail network comprising more than 670 outlets.NZRB directly employs 820 personnel (full-time, part-time and casual), with the majority of these people involved in the various facets that make up the TAB operation scheduling daily racing for customers in New Zealand, selling racing and sports bets through its retail network, online and telephony channels, or the broadcast of racing on its national television channels Trackside 1 and 2, and on Trackside Radio.NZRB support betting on more than 76,000 domestic and imported thoroughbred, harness and greyhound races each season, as well as on a rapidly growing number of domestic and international sporting events.After operating costs and expenses, its profit is distributed to the three New Zealand Racing Codes New Zealand Thoroughbred Racing, Harness Racing New Zealand and Greyhound Racing New Zealand in accordance with an agreed funding model.
People
John Allen is the chief executive officer of the New Zealand Racing Board. He was previously the head of the Ministry of Foreign Affairs and Trade (Mfat), in New Zealand.
Related Articles
Opposition to the New Zealand government's radical changes to the racing industry has resurfaced after many months of behind the scenes discussions and negotiations. The proposed changes include a reduction in the number of racing venues, increasing stakes and other changes to modernize the industry follow from a government-commissioned review by Australian racing industry expert […]
The racing industry in New Zealand is in for a major shakeup following a bombshell report to the government which recommends closing nearly half the country's racetracks, ending the industry's statutory monopoly on betting and a raft of other changes. Racing Minister Winston Peters who is also Deputy Prime Minister in New Zealand's coalition government […]
OpenBet and Paddy Power Betfair have been selected to deliver technology solutions and supporting data for the New Zealand Racing Board's fixed-odd betting business. The board said both companies have strengths in digital, sport and in-play wagering, which are three of the biggest growth opportunities. "The investment will enhance NZRB's current fixed odds betting business, […]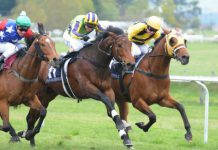 New Zealand Racing Board (NZRB) announced net profit before distributions of $146.7 million for the year ending July 31, 2016, as well as the commencement of a new, independent inquiry for greyhound racing. Total turnover was up 11.9 percent year-on-year to $2.7 billion in FY16, while total revenue was up 4.6 percent year-on-year to $351.9 […]
Australian wagering giant is reportedly looking to launch a takeover bid for the management rights of the fixed odds business of New Zealand's TAB, the Australian Financial Review's Street Talk reports. The move is said to be part of the wagering giant's push into overseas markets to diversify its earnings. On Tuesday, The New Zealand […]
New Zealand's horse racing industry, which is already facing major challenges in the form of a government overhaul, has now come under threat from activists who are calling for a ban on both wagering and racing itself.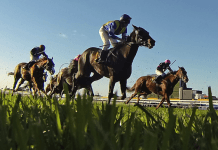 Opponents of the sweeping changes proposed for the racing industry in New Zealand are questioning whether the reforms are legally and practically possible.
New Zealand's racing industry is facing a major overhaul designed to bring in more international interest and boost revenue, though some critics say it increases political involvement in a traditionally neutral industry. The recent national elections returned strident nationalist leader Winston Peters as Minister of Racing and Deputy Prime Minister in a coalition government. Peters leads the New Zealand First Party (NZF), which holds the balance of power in the New Zealand parliament following an inconclusive election in September. The new policy reflects that of NZF.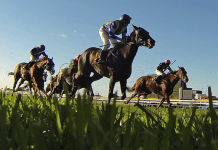 New laws widening the scope of current legislation on money laundering and the financing of terrorist activity are currently before the New Zealand Parliament and similar moves are expected in Australia. The expanded legislation will bring in sports betting and wagering for the first time and will include significant extra costs for industry. 
The Asian-African Tote Association (AATA), which was established last year to foster relationships between global wagering operators, wrapped up its annual conference in Sydney Sept. 4th- 5th, with leading industry figures providing insight on topics including the potential of co-mingling and the challenges posed by illegal gambling. As wagering operators face mounting competition from other forms of gambling, they are also contending with an illegal market, offering cheaper products and worth potentially as much as $500 billion.