Neomancer is a unique technology consultancy and advisory firm founded by Hai Ng.
As a technologist, Hai currently focused on gaming and game design in regulated gambling, skill-based and general entertainment, media in digital, film and television; the social ecosystem, technology in the arts, security and privacy, and technical infrastructure.
Related Articles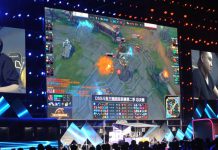 The current surge in eSports viewership and betting is unlikely to be sustainable once sporting events return to normal post the Covid-19 pandemic, according to leading industry figures participating in Asia Gaming Brief's recent webinar.
Asia Gaming Brief is pleased to release details of the next edition of its AGB Webinar Series, titled: 'Can esports Fill the Void?' Held on Thursday 28th May 2020 at 2pm HKT, the webinar will aim to explore the sudden rise in esports viewership and engagement which is believed to be brought on by Covid-19's […]