Moody's Investors Service is a leading provider of credit ratings, research, and risk analysis. Moody's commitment and expertise contributes to transparent and integrated financial markets.The firm's ratings and analysis track debt covering more than 120 sovereign nations, approximately 11,000 corporate issuers, 21,000 public finance issuers, and 72,000 structured finance obligations. Moody's Investors Service is a subsidiary of Moody's Corporation (NYSE: MCO), which reported revenue of $3.5 billion in 2015, employs approximately 10,900 people worldwide and maintains a presence in 36 countries.
Related Articles
Ratings agency Moody's Investor Service on Friday affirmed Scientific Games' B3 Corporate Family Racing, B3-PD Probability of Default Rating and changed its outlook from negative to stable.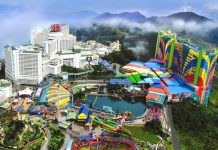 After completing a periodic review of Genting Bhd, ratings agency Moody's Investor Services has given the casino operator a rating of Baa1, reflecting excellent consolidated liquidity, well-managed debt maturity profile and sizable cash holdings. "The rating is supported by the group's monopoly position as Malaysia's sole land-based casino operator and duopoly position in Singapore as […]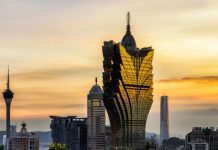 Moody's Investors Service has given the Government of Macao an "Aa3 stable" credit profile, which it says reflects the absence of government debt and fiscal surpluses. Moody added that it expects Macau's growth recovery to continue over the next two to three years on the back of growing gaming and non-gaming tourism. However, the SAR […]
Moody's Investor Service on Wednesday affirmed Macau's Aa3 issuer rating, and changed the outlook to stable from negative. According to a note from the ratings agency on Wednesday, factors driving the rating affirmation was based on: Macau's financial buffers, which remained intact even after recent economic downturn; progress on diversification, bolstering more resilient GDP growth, […]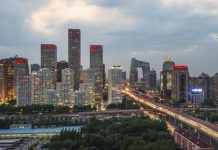 Moody's Investor Service downgraded China's credit rating on Wednesday from Aa3 to A1, saying it expects an erosion in the financial strength of the economy in the coming years. A1 is the fifth highest credit rating, indicating a strong capacity to meet debts, but some susceptibility to adverse changes in circumstances or economic conditions. Moody's […]
Ratings firm Moody's Investor Services shaved its rating on Imperial Pacific by one notch to "Caa1" and said it still had a negative outlook on the company, indicating it sees a significant chance of another downgrade in the medium term. The firm last cut it rating on the firm in January. "The downgrade of Imperial […]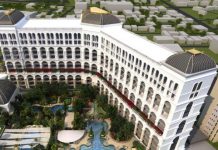 Imperial Pacific International Holdings Ltd., the operator of a casino in Saipan, may see a downgrade in its credit rating at Moody's Investors Service. The ratings agency said it was concerned with the lack of funding for its project to build a new resort on the island. "The review for downgrade reflects our concerns over […]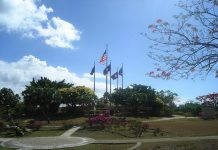 Hong Kong-listed Imperial Pacific reportedly met with officials from ratings agencies Fitch Group, Moody's and Standard and Poor's last week, local media reports. The agencies also met with regulators in private to discuss financial matters, the report in the Saipan Tribune said. The agencies aim to rate Imperial Pacific's credit worthiness as the casino company […]
KCC Corp's plan to team up with U.S. tribal operator Mohegan Sun on a casino venture in South Korea is credit negative for the company, ratings firm Moody's says. KCC, a Korean industrial paints and chemicals company, is planning to invest KRW204 billion ($178 million) for a 24.5 percent stake in Inspire Integrated Resorts, Mohegan's […]
The agreement to amend certain of the covenants on its $1.4 billion facility are credit positive to Studio City Finance, Moody's Investors Service says. However, the ratings firm has maintained the company's B2 family rating, B3 senior unsecured rating and its negative outlook. "The amendment to lower the required number of gaming tables is credit […]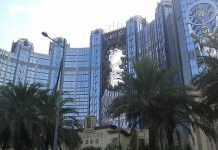 Moody's Investors Services has revised to 'negative' from 'stable' the outlook of Studio City Finance Limited's B2 corporate family rating and B3 senior unsecured rating. At the same time, Moody's has affirmed Studio City Finance's corporate family and senior unsecured ratings. "The revision in the outlook reflects Moody's concerns that a lower-than-expected allocation of only […]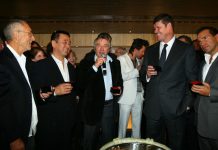 Moody's Investors Service said that Crown Resorts Limited's announcement that it has acquired a 20 percent interest in the international restaurant and hotel company, Nobu, for $100 million is credit negative, but has no immediate impact on its ratings.  "Crown's investment in NOBU is credit negative as it represents a new financial commitment at a […]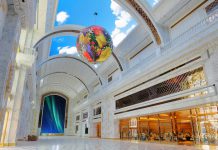 Hong Kong-listed Imperial Pacific finally opened the casino portion of its $3.1-billion IR project on the Pacific island of Saipan on July 6, though the group still faces hurdles in completing the resort. The company has generated considerable buzz since it opened a temporary facility which has been generating multi-billion dollar levels of VIP rolling volume from just 16 tables.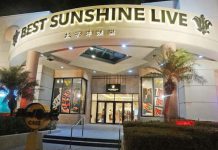 Imperial Pacific Holdings says its resort on the Pacific Island of Saipan will open in the first quarter of this year, despite concern over funding problems for the proposed $7 billion project. The operator, which is currently working out of a temporary facility on the island, had initially planned a Chinese New Year opening, but in a recent stock exchange filing changed the wording about its planned debut to say the Imperial Pacific Resort will hold a soft opening in Q1.