Law Commission of India is a body established by the Government of India. Its major function is to work for legal reform.Its membership primarily comprises legal experts, who are entrusted a mandate by the Government.
Related Articles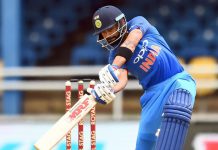 The Law Commission of India has issued a clarification on its recommendation to regulate gambling and betting on sports, saying that the legalization of sports betting should only be considered if a complete ban on unlawful gambling isn't effective. The clarification came in a press note released by the Ministry of Law & Justice on […]
The Law Commission has recommended that gambling and betting on sports, including cricket to be allowed as regulated activities taxable under the direct and indirect tax regimes, and used as a source for attracting FDI, The Economic Times reports. The commission's report, titled "Legal Framework: Gambling and Sports Betting including Cricket in India" recommends changes […]
The Law Commission of India is another step closer to finalizing its recommendations on the legalization of online betting. According to local media reports, the recommendations include restricting the amount a person can bet, which is determined by income levels, and allowing each person to bet no more than three times a year. A senior […]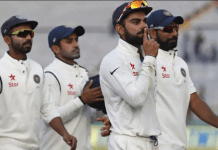 A number of India's state cricket associations have stayed silent after being requested to give their views on the legalization of betting, local media reports. Sanjay Singh, member secretary, Law Commission of India, reportedly wrote to the BCCI and state associations in July seeking their opinion on the legalization of betting in India. "The recommendation […]
The Law Commission of India has issued a public notice to stakeholders and members of the general public asking whether gambling and betting should be legalized. In its notice, the commission said it would study the issue of legalizing betting as well as gambling in the country. The commission said it had been considering the […]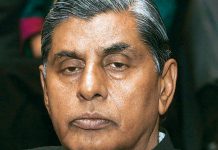 The Law Commission of India is examining whether sports betting and gambling in casinos can be legalized, Hindustan Times reports. While the top law panel is yet to make up its mind, sources say that a draft gambling act is "under serious consideration." Gambling on the internet is hard to stop, and a law would […]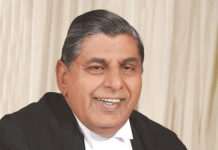 India's Law Commission recognizes the government would raise substantial revenue from regulating the country's $60 billion gambling industry, but its chairman says the legal body has not yet made up its mind on the issue. Justice Balbir Singh Chauhan was giving the opening remarks to a conference hosted by the All India Gaming Federation and the Federation of Indian Chambers of Commerce and Industry in New Delhi last week. The conference was attended by representatives from legal and gaming firms, as well as general business, and discussed a wide range of issues facing the sector in India.